AlphaTauri team principal Franz Tost believes Yuki Tsunoda is on the right track to becoming a Red Bull driver in Formula 1 come 2025.
After a difficult rookie season in 2021, Tsunoda bounced back impressively to be much closer overall to Pierre Gasly last season, despite coming up short on points.
With Gasly departing to Alpine, Tsunoda has shone under the pressure to perform against a new team-mate in the form of Nyck de Vries.
The Japanese driver has emphatically beat de Vries in all three rounds and took advantage of a chaotic end to the race in Australia last time out to score the team's first point of the year.
Tost has been heavily impressed with the step Tsunoda has taken from his sophomore campaign and is confident that he could be in contention to replace Sergio Perez at Red Bull in a few years' time.
"Yuki drove two extremely strong races so far," Tost said prior to the Australian Grand Prix weekend.
"I am very happy with him. It's not his fault that we aren't competitive yet."
"As far as I know, Sergio Perez still has a contract for next year. All I can say is that Yuki is on the right track. He has improved in every respect.
"But I think he should drive at AlphaTauri again in 2024. In 2025, I think he will finally be ready for Red Bull."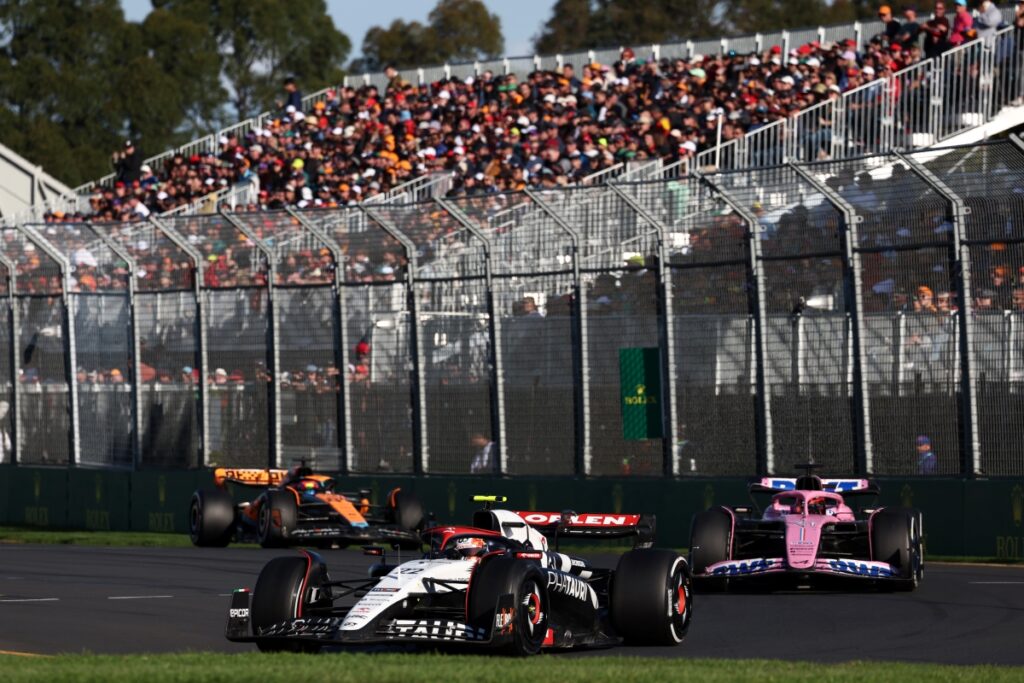 Two-time F1 champion Max Verstappen is tied down on a lucrative long-term deal at Red Bull through to the end of 2028 while Perez retains a contract till the end of next year.
Tost's prediction, therefore, ties in with the time frame in which a vacancy should arise at the defending Constructors' champions.
The long-serving Austrian team boss previously declared before the season began that Tsunoda's third season would be a defining one for his future in the sport.
Despite AlphaTauri struggling towards the rear of the field, Tsunoda has coped immensely with an underperforming package – one that led Tost to declare he had lost faith in his engineers.
Tsunoda has avoided the same unforced errors that plagued his opening two seasons and he has stayed out of trouble to bring the car home in all three races in competitive shape.
Following two races where he narrowly missed out on a point, the ensuing carnage from a late standing restart in Melbourne opened the door for Tsunoda to clinch a 10th-place finish.
However, the 22-year-old was still not entirely happy with the result, insisting that he would have been on course for a bigger haul of points without another stoppage.
"I mean, without the red flag I score points in P5," he suggested. "These things happened behind myself after I passed Pierre [Gasly], so even without the incident I was having a P5.
"So it mega sucked after the red flag, a mega shame; I've been frustrated to end up P10."
The sole point Tsunoda recorded at the Albert Park Circuit was vital in hauling AlphaTauri off the foot of the Constructors' standings.