Arrow McLaren SP co-owner Sam Schmidt has looked back on the team's first IndyCar season after merging with the technical powerhouse that is McLaren Racing, and found that there was more than enough to be proud of.
The team earned five podium finishes across the unique season's 14 races, giving its two young drivers competitive cars week after week.
"I think in a lot of ways we definitely met or exceeded all of our goals, especially when you look back to pre-COVID," said Schmidt.
"Everybody behind the scenes, our engineering department, all did a great job. Looking at our pit stops, we ended up fifth on the charts.
"So overall, I think that the team did its job and adapted very well to the situation."
One of the team's drivers in particular, Pato O'Ward, showed that he has some serious talent behind the wheel and could easily be challenging for the title in the upcoming years.
The sophomore driver found himself near the front of the field often, earning his maiden pole position at Road America and finishing ahead of his team-mate in 10 of the 14 races held.
Even though he was harsh on himself at the end of the season and claimed that he was not satisfied due to his lack of wins, the team has been impressed with O'Ward's skills and will be looking to give him that first win next season.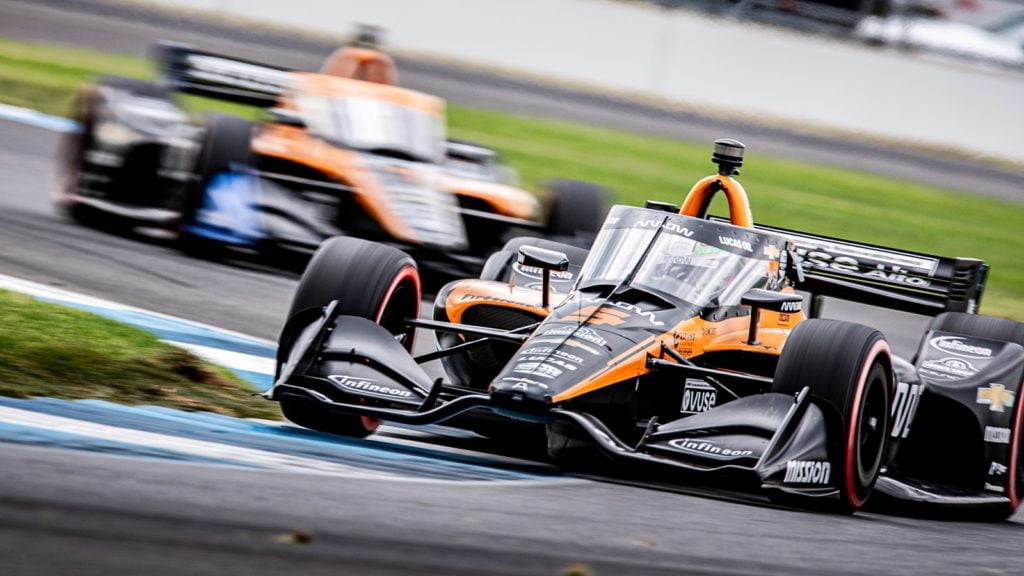 "On the Pato side, no doubt, he exceeded expectations on-and-off the track," enthused Schmidt.
"He could have had three or four wins. I think that little bit of experience will help him big time next year. We knew that was going to be good, but he exceeded our expectations big time."
Next season O'Ward will be partnered with Felix Rosenqvist, who moves over from Chip Ganassi Racing to help build AMSP even further.
The Swede earned his first IndyCar win last season at Road America, and frequently gave the eventual champion Scott Dixon a run for his money.
"Felix is obviously one of the most experienced drivers in the paddock," continued Schmidt.
"He has driven a variety of cars, and everybody wanted him as he has won championships in everything he's competed in. We already saw at the recent Barber test his level of preparation and feedback is really top-drawer.
"We have some very high expectations [of the team], but also there's no excuse now. With the partner support we have and the drivers we have, it's time to be top three in pit stops, it's time to be top three in the championship, it's time to win races as a team and be very competitive.
"We are really amped up for next year."