Max Verstappen dismisses he has to contend with added expectations at the Dutch Grand Prix, claiming it's not "a weight on my shoulders".
The Dutch GP returned to the F1 calendar in 2021 as a result of the increased fanfare in the Netherlands amid Verstappen's rising household status within the sport.
While the event's comeback was delayed by a year due to the COVID-19 pandemic, its first edition in 26 years coincided with Verstappen's maiden F1 title challenge.
The reigning World Champion has won the previous two iterations from pole position, making him the only driver on the grid to have taken victory at Zandvoort.
Amid Red Bull's supreme domination of the 2023 campaign, Verstappen is widely expected to make it a hattrick this weekend, but he underlines that he doesn't take on any "extra pressure" from racing at home.
"Honestly I think it's great, it doesn't bring for me a weight on my shoulders or extra pressure, just amazing this is possible," he said.
"I think nobody like 10 years ago even thought about a grand prix here and that we're able to do that now is just fantastic and hopefully it will continue for a while.
"For me it's amazing to be here, to see all the fans, and drive such an incredible track."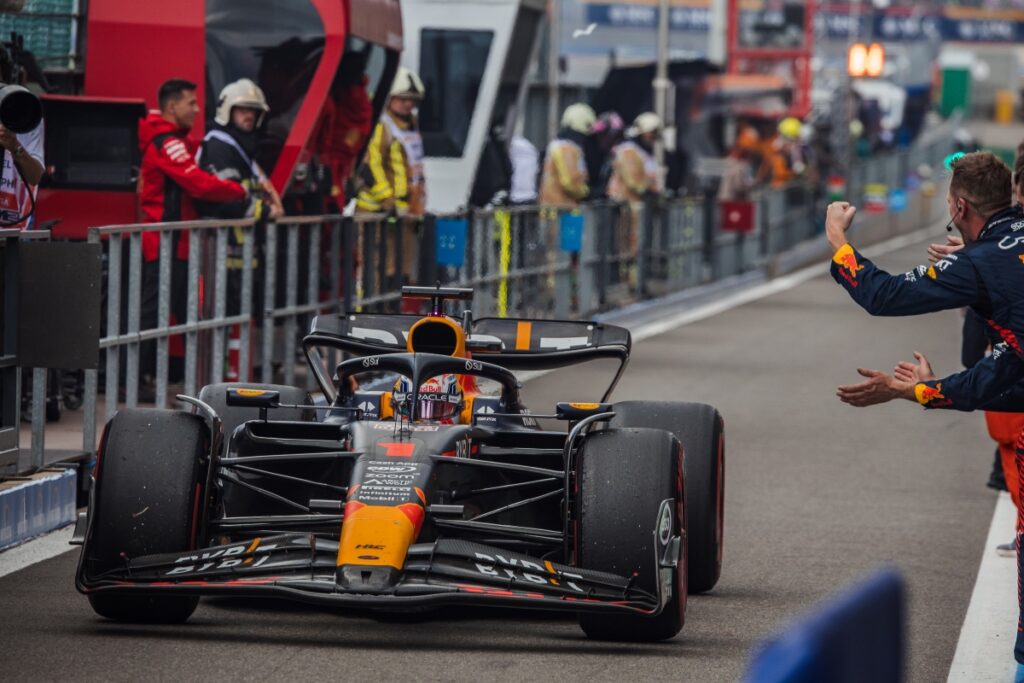 Red Bull won every single race before the summer break, setting a new record for the most consecutive wins by a single team in F1 history in the process.
The Austrian outfit's RB19 has been in a class of one, prompting many to suggest that the reigning champions could become the first side to win every race in a season.
Verstappen says that Red Bull's goal will be to replicate its first half of the season once racing resumes this weekend.
"Just try to keep on doing the same thing, that would be nice, but of course, after a break you never know how you get back into things, also the track and the weather that is forecast is always a bit more tricky, we'll see, we have a good car, again it's about putting everything together to have a good weekend," he explained.
While Red Bull's unbeaten run stands at 13 straight wins, Verstappen is also bidding to equal Sebastian Vettel's benchmark tally of nine successive victories on Sunday.
However, the 25-year-old has denied that either he or the team will be fixated on ensuring it retains its unbeaten streak.
"I mean honestly, I don't think we really think about it too much as we just want to look ahead and bring the best possible car to the track, I think everyone's is always trying to prepare in that way, and of course, we want to win here, no secret about that," he added.