Ex-Formula 1 race winner Johnny Herbert has suggested that Red Bull should target Lando Norris to replace the under-pressure Sergio Perez.
Perez entered the current campaign aiming to string together a maiden tilt at the F1 championship and he subsequently took victory in two of the opening four races.
However, the Mexican has failed to win since standing on the top step in Azerbaijan in April, embarking upon a run of scoring only four podiums in the past eight rounds.
His struggles have been compounded by troubles in qualifying that witnessed him fail to reach Q3 for five consecutive weekends between Monaco and Silverstone.
"It's alarming," Herbert said via OLBG regarding Perez's 0.9s deficit to Verstappen in qualifying. "You don't want to be that far away from your teammate for sure.
"Verstappen is very happy with the situation because he's not under pressure or being challenged in any way, but Red Bull know they'll need someone that will be consistently at the top when the other teams get more competitive.
"If I was Perez, I'd be worried and very uncomfortable."
"He might think he's done a good job in qualifying and they put the screen in front of you and you think 'oh, god I'm still miles off – what do I need to do?'
"We're halfway through the season and he's still not able to find that extra speed, there may be certain races when he can, but he can't find the consistency like Verstappen. Only Perez can turn things around."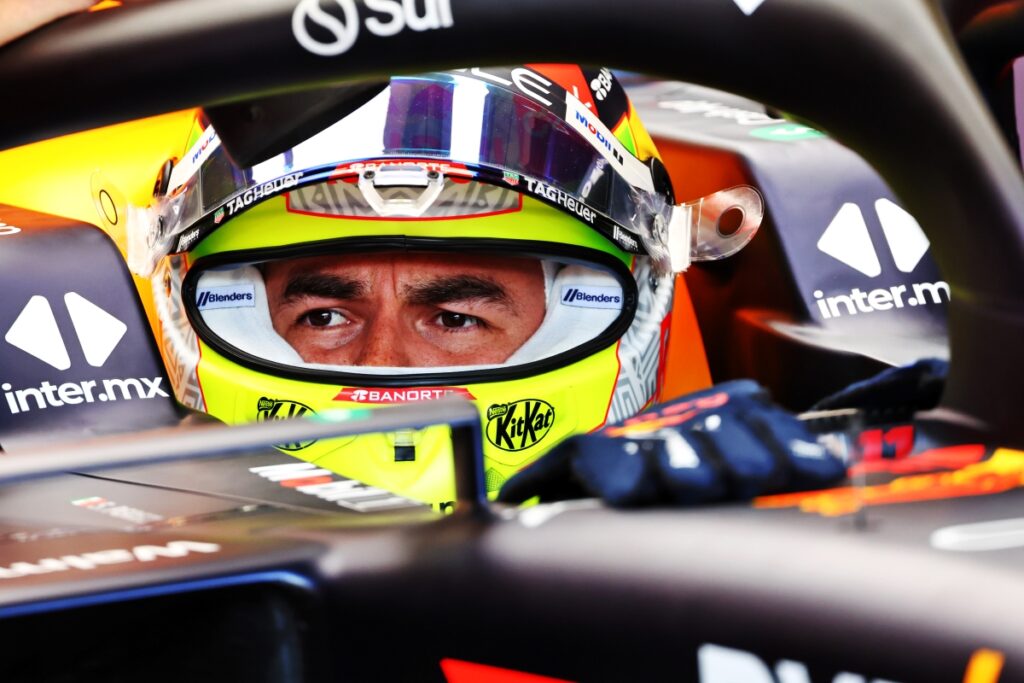 Perez's issues to trail home regularly behind Verstappen, who has won the previous eight races, has prompted speculation that Red Bull could look to replace him.
Although Red Bull Team Principal Christian Horner has stressed that the ex-McLaren driver will partner Verstappen next year, the return of Daniel Ricciardo to its sister side, AlphaTauri, could see Perez displaced in 2025 unless his performances improve.
Herbert believes the Austrian outfit should be angling to get Norris in its second seat, but he acknowledges going up against Verstappen in the same car represents a dangerous proposition for any driver.
"Who do you replace Perez with? They could look at Lando Norris – I don't know if he can get out of his contract or if there's a performance clause," he stated.
"I don't see why Charles Leclerc or Carlos Sainz would like to leave Ferrari, I know there are some frustrations but there's a big risk factor to consider when it comes to joining Red Bull because Verstappen is there, he's not an easy person to go up against."
However, Norris upholds a contract through 2025 and the Brit has recently underlined his intention to win with the Woking squad amid its miraculous recent turnaround.
The one-time F1 pole sitter and eight-time podium finisher has previously revealed there has been contact with Red Bull prior to signing extensions with McLaren.