Ex-Formula 1 driver Marc Surer claims that Kevin Magnussen is being "destroyed" by Nico Hulkenberg this year in the way Mick Schumacher was last season.
Hulkenberg replaced Schumacher at Haas over the winter as the American outfit opted to prioritise an experienced driver line-up for the 2023 campaign.
Although the current Haas pairing is tied 6-6 all on the race head-to-head, Hulkenberg has scored seven more points than Magnussen and out-qualified the Dane 9-2.
Furthermore, Hulkenberg has advanced to Q3 on six occasions, while Magnussen has only managed to progress beyond Q2 twice across the first 12 race weekends.
Therefore, Surer, who made 82 starts in F1, believes Hulkenberg is managing to assert the type of dominance within Haas that Magnussen did over Schumacher last year.
"Magnussen has destroyed Mick Schumacher's career in Formula 1, and now Hulkenberg is destroying Magnussens," Surer told Formel1.de.
"He's experiencing the same thing that happened to Mick. It's truly incredible.
"Magnussen, I expected him to perform at Hülkenberg's level. He does that in the race, but not in qualifying. It's evident that Hülkenberg is simply a natural talent.
"Kevin is a good driver, no doubt about it. But he lacks that little extra something, and I can't say it's due to a lack of motivation.
"However, if the car doesn't improve, and it seems that's the case, it's also difficult to stay consistently motivated."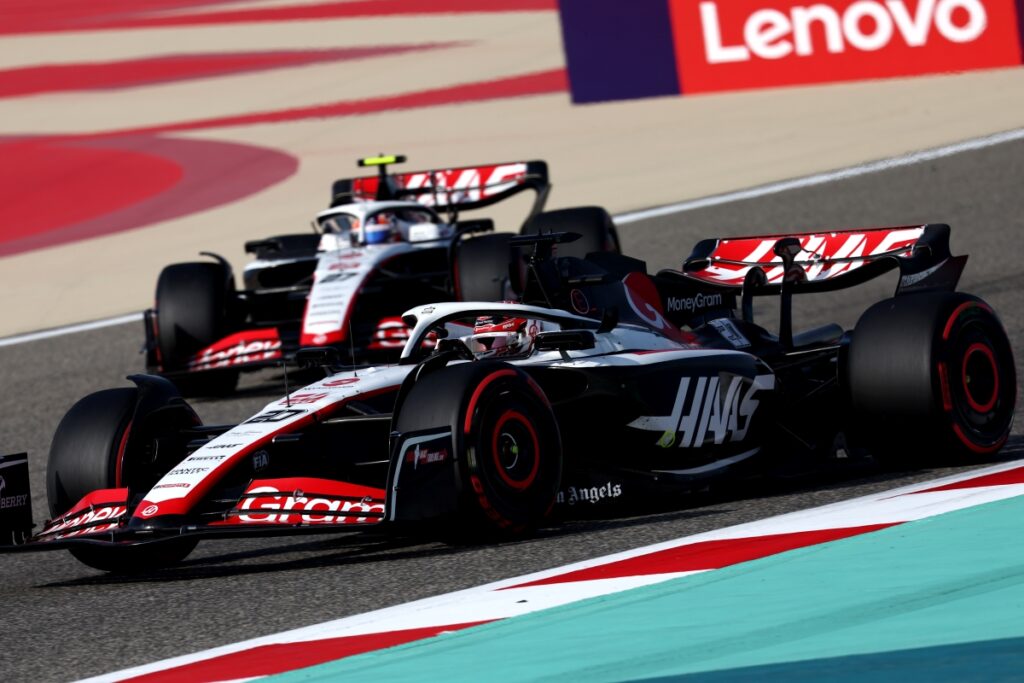 Haas currently sits eighth in the Constructors' Championship, level on points with Williams directly above.
The Kannapolis-based side's chances of accumulating more points, however, have been stymied by a VF-23 car that has regularly been strong over a single lap but degrades its tyres too quickly in race trim.
As such, Hulkenberg has only converted his six Q3 appearances into a single top-10 finish when he classified seventh in Australia.
The rest of the German's points came during the Austrian Grand Prix weekend as another superb display of speed over a flying lap enabled him to finish sixth in the Sprint Race.
Meanwhile, Magnussen's struggles to qualify effectively have witnessed him only register a best finish of 15th since he scored his last point at the Miami Grand Prix in May.
Nevertheless, Haas is likely to retain both drivers for next year, with Team Principal Guenther Steiner branding Hulkenberg the best qualifier he has worked with in F1.