Ex-Formula 1 race winner Mark Webber has hailed Max Verstappen as "top drawer" and fully expects him to equal Sebastian Vettel's nine consecutive race wins record.
After cruising to win eight of the last nine races in 2022, Red Bull's domination has continued into this year, with the Austrian outfit taking victory in all 12 races.
Accounting for its triumph at the season finale in Abu Dhabi last year, Red Bull has scored 13 consecutive victories, eclipsing McLaren's previous benchmark of 11 for the best winning win in Formula 1 history.
Webber has hailed his former side's remarkable achievement, detailing how incredibly easy it would have been for the Milton-Keynes team to slip up at some stage.
"To get that level of advantage with the depth of competition in F1… There's so many, so many opportunities to make mistakes; whether it's pit stops, reliability, presentation of the car, driver errors, but it's just been a run for the ages," Webber told F1.com.
"And obviously [McLaren in] 1988 was the last time it happened."
Amid Sergio Perez's struggles in recent months, Verstappen has been the individual who has maintained Red Bull's unbeaten run, bringing him to within one of equalling Vettel's tally of nine consecutive wins.
Webber, who partnered the German when he achieved that streak in 2013, believes Verstappen matching his former team-mate's tally at Zandvoort would be well-received.
"I think the world would like to see him win his home race," the Australian contended.
"To do the business there would be extraordinary. He should win that one and then he's equal."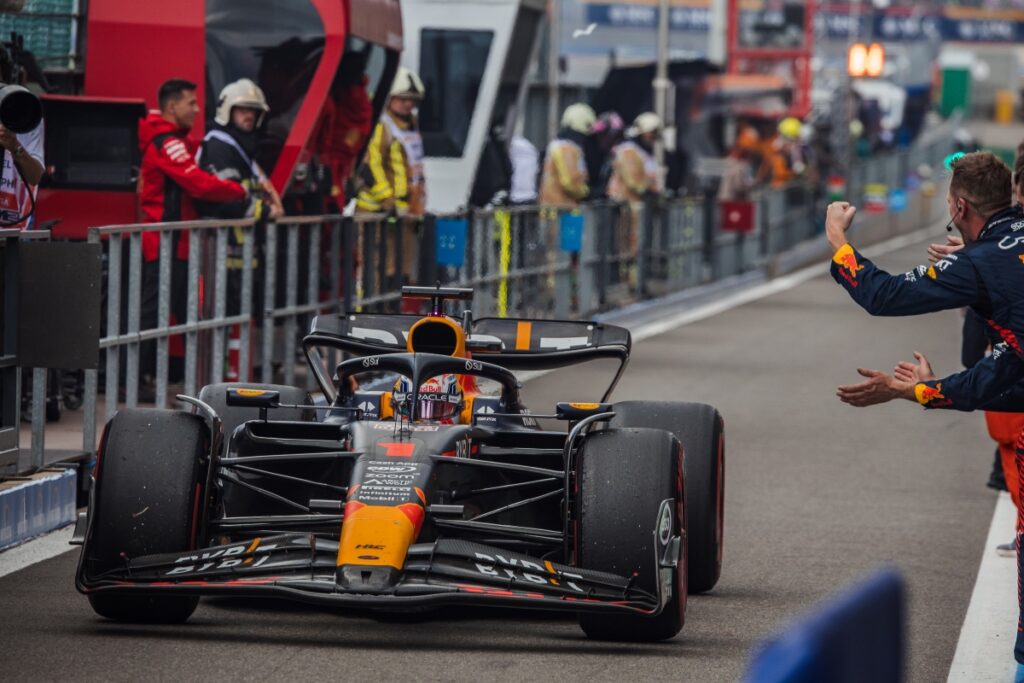 While the pecking order has regularly changed behind Verstappen in recent rounds, no team has been able to come close to disrupting Red Bull's winning run.
Webber can't see that changing anytime soon, with the Australian praising Verstappen's ability to consistently deliver every single weekend.
"He's [Verstappen] the one out there executing," he added. "He's dancing when the curtains go back and he goes out on stage and does it.
"We know the level of intensity he brings – he's top drawer. For the opposition, of course, he's now well-established in his career, he's got an immense amount of experience.
"He's going to enjoy the break, he's going to come back refreshed. And I think because there's even no pressure on him, it's even more of an advantage for him."
While Verstappen has continued to rattle off victory after victory, Perez, meanwhile, has stumbled to only four podium finishes across the previous eight rounds.
The Mexican racer's troubles can be attributed to a failure to qualify strongly, having encountered a torrid run of failing to make Q3 in the RB19 between the Monaco and British Grands Prix.
Nevertheless, despite seizing the lead of the Belgian Grand Prix on the opening lap, Perez was comprehensively beaten by 22s by his team-mate, who had started sixth.
Perez, therefore, trails Verstappen in the standings by 125 points, with Red Bull resting on a comfortable 256-point advantage in the Constructors' standings.