1978 Formula 1 World Champion Mario Andretti insists that Max Verstappen's current dominance will not reduce the American market's ever-rising interest in the sport.
Having won the previous two Drivers' titles, the Dutchman has surged to 10 victories across the opening 12 rounds of the 2023 season to place himself 125 points clear of Red Bull team-mate Sergio Perez.
Verstappen's third successive triumph in Belgium marked his eighth consecutive F1 victory, leaving him only one behind the all-time record held by Sebastian Vettel.
"All you have to do is look at the record and how he has matured in a short period of time, quite honestly," Andretti told RacingNews365.
"He is carrying that mantle quite superbly, he is under a lot of pressure – of course, everyone is – but there are no mistakes.
"Right now, he's been challenged, no question. It is not easy. Let's face it, his team-mate Sergio Perez is a really good driver, he has shown his abilities but Max is number one in the team and you have to support that.
"But at the same time, he has shown he can rise to any occasion under any circumstance and I don't think you could expect or want anything more from a driver.
"So right now, I look at Max Verstappen as being absolutely spectacular."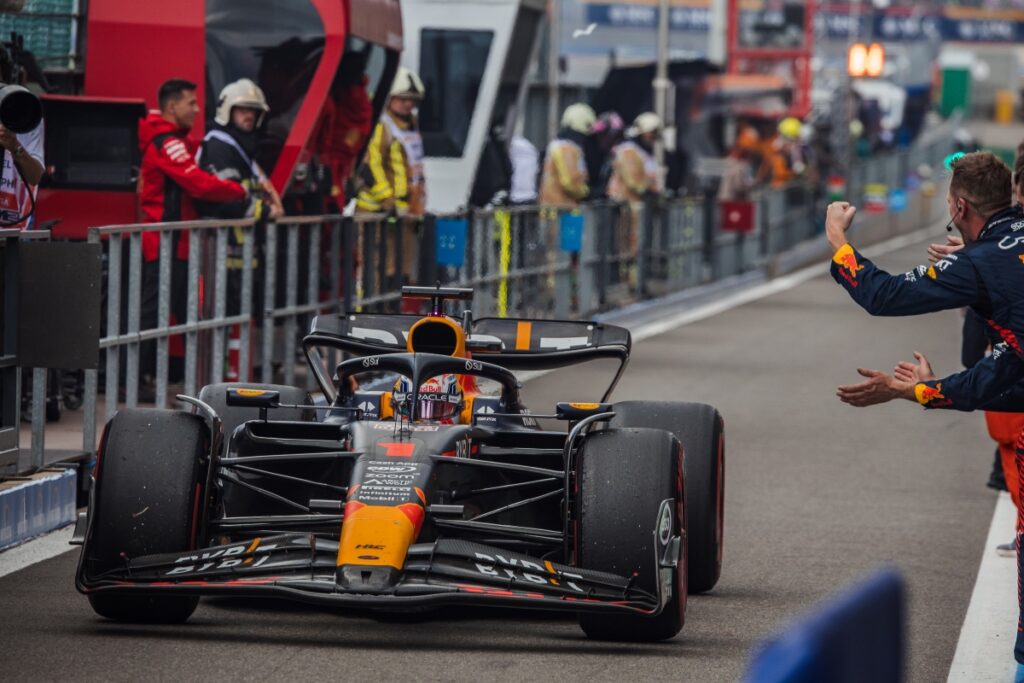 Since Liberty Media completed its takeover of F1 towards the end of 2016, F1 has consistently sought to increase its involvement within the United States.
Following the success of the Netflix docuseries Drive to Survive, the country has added races in Miami in 2022 and Las Vegas this year to the event in Austin, which arrived on the calendar in 2012.
Despite the lack of competition at the front over the past year, Andretti doesn't believe that Verstappen's relentless winning record will negatively impact that continued growth.
When asked about those widespread concerns, Andretti responded: "Every fan has their own way of looking at things.
"From my standpoint, I think it's quite interesting and remains interesting to see how long he can go on with this dominance.
"He's making history, so that's a beautiful thing for the sport, knowing what the task is at hand, you have to admire what he has done so far and say 'keep going'.
"But the rest of the competitors, they are not sitting still either, so there is going to be a moment where he is challenged further and everyone will want to see when that moment will arrive – there is always something to look forward to," he continued.
"If you really look at it deeply and see what it takes to maintain that type of performance, not just as a driver but as a team as well – it's a team sport – and everyone is performing at the absolute limit.
"Let's see how long they can keep that going, but you look at other teams that are chomping at the bit to share that limelight.
"McLaren in the last few races, their performance has been admirable too.
"Everyone is working to the limit and that's the interesting part about it, you keep looking forward to the next event to see how it unfolds."