2016 Formula 1 World Champion Nico Rosberg has told Sergio Perez that he must simply "forget" about the prospect of challenging Max Verstappen at Red Bull.
Perez began the campaign promisingly by claiming two wins in the opening four races, but he then endured a wretched run of failing to reach Q3 in the five events proceeding his victory in Azerbaijan at the end of April.
That has resulted in the Mexican only recording four podium finishes in the past eight rounds, allowing Red Bull team-mate Verstappen to open up a commanding 125-point lead in the Drivers' Championship.
Rosberg has urged Perez to avoid getting into a downward spiral by reading into the inevitable scrutiny that has been attached to his lacklustre performances in 2023.
"I would recommend Sergio switch off all the media and everything, not look at social media," Rosberg said on the Sky F1 podcast.
"He's going to be seeing so many memes going against him, comments going against him, journalists giving questions that are going against them, so you really need to separate yourself from that."
Rosberg encountered a similar situation against Lewis Hamilton whilst the pair were fighting for the title at Mercedes in the early years of the V6 turbo-hybrid era.
The German eventually prevailed at the third attempt in 2016, explaining that the advice he has given Perez served him well through his championship-winning campaign.
"I switched off my entire social media, email and the news world completely when I was fighting for the championship," he added.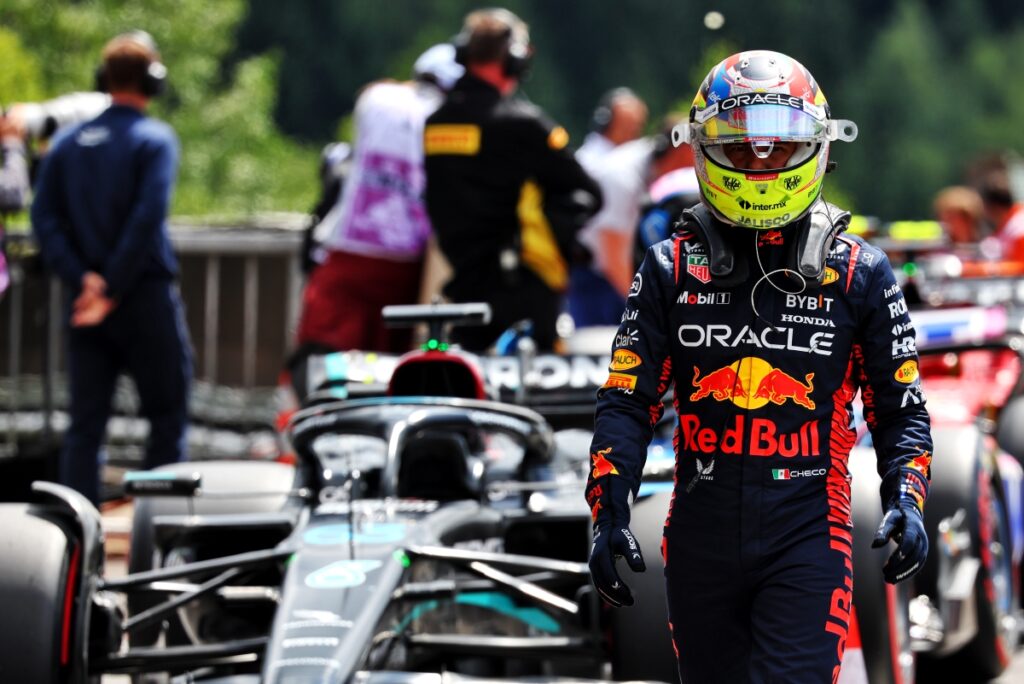 However, Rosberg accepts that Perez's situation has been further complicated by the return of Daniel Ricciardo to Red Bull's sister team, AlphaTauri, which has served to create additional pressure on his seat.
Ricciardo, who was axed by McLaren at the end of last season, has vocally admitted that his F1 comeback with the Faenza side has come with the intention of returning to the Red Bull cockpit he vacated in 2018.
"The only problem is that he still has to go to the racetrack and sit in front of 50 journalists," he acknowledged.
"They're going to ask him: 'Hey Sergio, you're looking like you're having the biggest struggle in your career. Do you think you're ever going to get out of this again?'
"That always hits you, because you have to listen," he said. "You can't ignore [it], you have to answer the questions.
"The next question is going to be: 'Hey Sergio, do you feel a threat from Daniel Ricciardo, do you feel that you might lose your seat?' It just goes on and on like that, and it's so hard because it just keeps on hitting you.
"That's one of the hardest parts of the weekend for Sergio at the moment to deal with. So it's about switching off, focusing."
Nevertheless, Rosberg has suggested that Perez can alleviate the mounting pressure and get back on track by refraining from expecting himself to challenge Verstappen.
"He was very focused on 'I want to beat Max, I want to be champion,' always saying that in the winter'," the 38-year-old addressed. "It's time to just forget about that.
"Race weekend by race weekend, session by session, do a fantastic job.
"Prepare for it as best you can, risk manage out there, and just do a fantastic job and rebuild like that.
"That's what it's about, that's what he needs to try to do."