McLaren chief Andrea Stella has said the team hasn't encountered any problems with attracting new staff despite its stuttering start to the 2023 Formula 1 season.
After a difficult opening that saw it go pointless in the first two races of a season for the first time since 2017, McLaren announced it would be undergoing a restructuring of its technical department with immediate effect.
James Key departed his role as technical director as part of an organisational shakeup that has seen a new model imposed that will consist of three senior figures reporting directly to Stella.
That includes the return of David Sanchez in the role of technical director for car concept and performance once his gardening leave period after leaving Ferrari concludes in January 2024.
Stella has highlighted how McLaren's difficulties haven't swayed potential new recruits away but the proposition of awaking one of F1's sleeping giants has instead been a big appealing factor.
"So recruitment… In our interviews, McLaren has always come across like a very exciting prospect for the people we have interviewed, and everyone understands the ambition we have," he said.
"Everyone understands that if we turn the situation around that McLaren we are making history and everyone wants to be part of it. So I wouldn't say that attracting talent has been complicated.
"The effect of the change of model is too recent to actually affect the process of recruitment. "Let me just start by saying that the way we have approached recruitment overall is part of this philosophy of our performance-led organization, and even the way you recruit people you think about performance, which means like we are aggressive from this point of view as required to compete in F1."
Having previously won over 180 races and clinched 20 Championships, McLaren has fallen behind drastically compared to the other top teams over the past decade.
The Woking side has only tasted victory once since 2012 – Daniel Ricciardo leading a McLaren 1-2 at Monza in 2021 – and hasn't won a title of any description since Lewis Hamilton secured the Drivers' crown at the final round in 2008.
After lengthy delays due to the Covid pandemic, McLaren's brand new wind tunnel is set to come online later this year, with the team hoping its updated infrastructure will provide a seismic leap towards placing it on a par with the big hitters.
McLaren CEO Zak Brown has previously stated the Woking outfit hopes to be a consistent front-runner that challenges for wins again by 2025, and the American believes the team will soon have everything in place to deliver success.
"No one doubts our commitment. our shareholders' commitment, our board's commitment to getting back to the front," Brown declared.
"Finally, a lot of the infrastructure that we've been speaking about for years – because it's been years in the making.
"Our wind tunnel is just about ready to come online. The belt's rolling, the air is going so it's being calibrated. A new manufacturing unit with all new state-of-the-art, manufacturing equipment.
"You can walk in it, you can see the buildings and a lot of other infrastructure that we were quite far behind on that we invested in that.
"We then got stalled in during the COVID on progressing some of that just from a world being shut down. So things like the wind tunnel obviously would have been done earlier.
He added: "We have all the resources we need, we've got two great racing drivers, a great history in the sport and a ton of enthusiasm and excitement."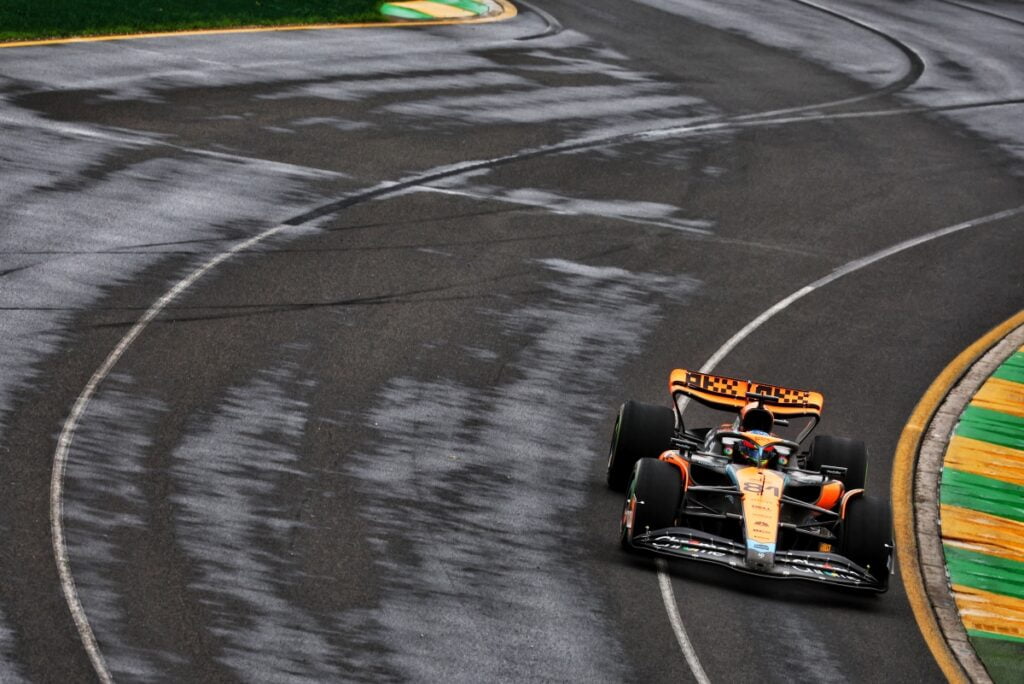 Brown, who joined McLaren in 2015, has also teased that more recruits are set to arrive from rival teams in the coming months.
"So we're head down, we're highly motivated and we've got people – a lot of people – that have joined us, and a lot of people that are in the process of joining us.
"And now that Andrea has put the model in place, we're not done turbocharging that model. We're just getting started."
McLaren finally got off the mark for the year in Australia with a double points finish.

Lando Norris and Oscar Piastri took advantage of a chaotic race in Albert Park to come home sixth and eighth respectively, elevating McLaren off the foot of the Constructors' standings.
The British entity is set to unleash a substantial upgrade package at the next round in Azerbaijan, with Stella also clarifying it aims to introduce a near-B-spec version of the MCL60 before the arrival of the annual summer break.