Chip Ganassi has opened up about his return to the IMSA WeatherTech Sportscar Championship in 2021, stating that it is 'an honor' to represent Cadillac in the top American endurance series.
Chip Ganassi Racing will return to IMSA for the first time since a one-year hiatus after the Ford GT program ended at the tail end of the 2019. It will take up a role within Cadillac's DPi program, campaining a single Cadillac DPi-VR for the 2021 season.
While the IMSA involvement was curtailed after 2019 and the team was notably absent from the championship in 2020, it kept up programs in IndyCar and NASCAR, with Scott Dixon notably winning a sixth IndyCar title.
"Unfortunately, we were not able to continue with our IMSA program in 2020," says Ganassi about the team's return, "but we kept a lot of the people employed."
Some of those people will come back to the sports car racing program, we'll shift some others from our IndyCar and NASCAR programs, and we'll add some new people, I'm sure.
"I've always had a soft spot in my heart for sports car racing," he continues. "I did some of it when I was starting out, and I've always enjoyed the Rolex 24, Sebring and we race at a lot of tracks that we have some knowledge about. So that helps. And we had some success in this series over the years."
"We want to go back to that. We feel we have something to offer and we want to measure ourselves against teams that are there all the time. And I'm sure they want to measure themselves against us, so it works well."
CGR has raced prototypes in American endurance racing before, but often campaigned Riley Daytona Prototypes, notably running Ford engines until the program was discontinued in 2016 to make way for the Ford GT program.
Chip Ganassi Racing last ran a Riley-Ford during the 2016 Rolex 24 at Daytona with an all-star line-up that included future F1 drivers Brendon Hartley and Lance Stroll, as well as Alex Wurz, Andy Priaulx, Scott Dixon and Tony Kanaan.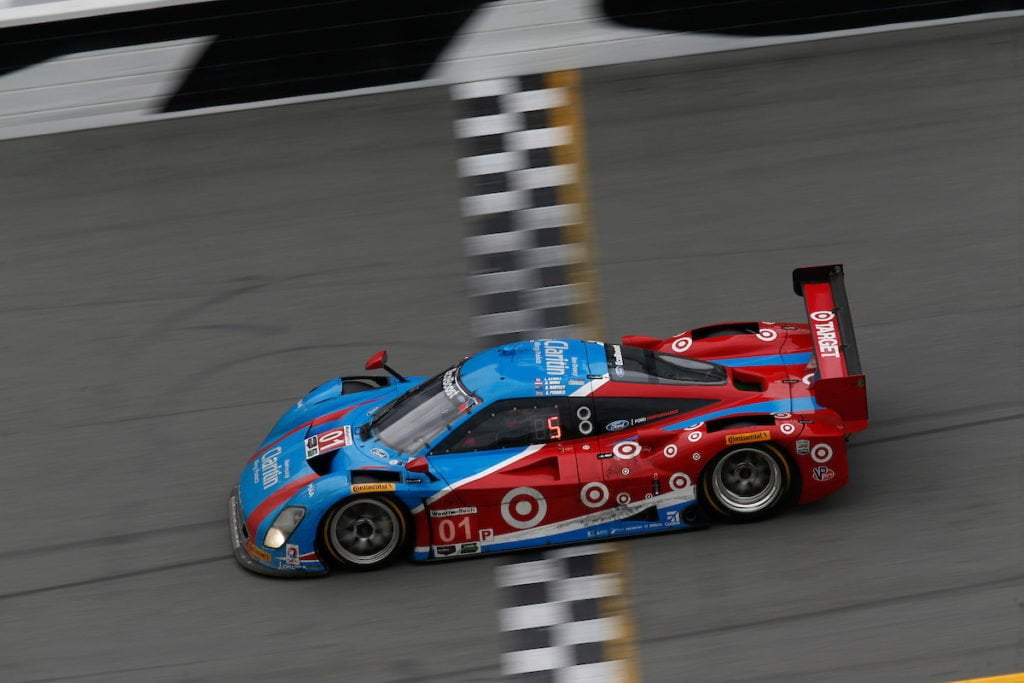 For 2021, CGR has teamed up with Cadillac, the manufacturer that has won the last four consecutive editions of the Rolex 24.
"Cadillac has enjoyed great success in IMSA themselves," says Ganassi about the new partnership. "So it's an honor to be chosen to represent them in IMSA.
"When the opportunity came along, we didn't think about it too long before we said yes. I'm really, really excited to get back in IMSA with a leading manufacturer."
The 2021 season is shaping up to be an extremely busy one for the team based in North Carolina, with the IMSA program adding to an already existing involvement in both IndyCar and NASCAR. Despite the challenges, Ganassi choses to look at the bright side.
"It's nice to be involved with IndyCars, IMSA and NASCAR," he says. "You have the opportunity to see and learn about the best practices in each series, each form of racing if you will.
"You take that on board and integrate those practices into other areas of the team, and the organization grows and becomes stronger in the process. So I think we're very fortunate in this market, in this economy, to be experiencing this little growth spurt."
Finally, the multi-championship winning team owner takes a cautious look at the 24 Hours of Le Mans, which he last won upon the Ford GT's return to La Sarthe in 2016. With a possible LMDh program for Cadillac on the cards, the new partnership could possibly provide a road back to the French endurance classic.
"Anytime you go racing, you want to compete against the best teams and the best manufacturers, in the best series, on the best tracks and in the best events," Ganassi concludes. "I think IMSA checks all those boxes.
"I also think like most people in the U.S. in sports car racing, we're cautiously optimistic that there will be some sort of path in the future to Le Mans. Again, we had some success there and we'd like to go back.
"Obviously, Le Mans is a world-class event and we'd love to go back there. If that happens, great."
"If not, so be it. We're really happy to be racing sports cars in the United States."