Porsche factory driver Michael Christensen says he would love to be a part of a possible Porsche LMDh program, saying it has always been a dream to take an overall win in the 24 Hours of Le Mans.
Christensen, 30, has been a member of Porsche's factory squad since 2014 and has been racing in the FIA World Endurance Championship's GTE Pro class, notably winning the 24 Hours of Le Mans in 2018 en route to winning the world championship during the 2018/29 Super Season.
While the Dane has only raced Porsche's GT machinery since joining the factory roster, the German manufacturer has publicly expressed interest in joining the new LMDh prototype category, which is expected to debut in 2023.
Speaking exclusively to MotorsportWeek.com, Christensen explained that while he has greatly enjoyed his time in GTE Pro, he still hopes to compete for an overall victory at Le Mans.
"I think that, looking at the future of endurance racing, especially WEC, things are changing by the sounds of it and by the rumours, and maybe the whole structure of how it works with the classes and so on," Christensen said.
"Just reading between the lines and trying to follow a little bit what's going on. To be honest, I really love the way that GTE Pro has been. 2018/19 with BMW and Ford and us and Aston Martin and Ferrari and Corvette, it was a great, great year, I thought it was mega competition and racing, so I have to say I really loved that."
"Now it's a different time, and to be honest, my dream has always been, and is still even though we did very well in such hard competition, is to win Le Mans overall and WEC overall.
"So for sure, there are rumours and for sure, Porsche is looking into what it might bring the company to be part of that category."
While Christensen has only been active in GTE machinery since joining Porsche's factory team, there is precedent for GT drivers successfully transitioning into a top-level prototype role.
Earl Bamber and Nick Tandy were both moved from GT roles into a third 919 Hybrid for the 2015 24 Hours of Le Mans and won the race. While both men have moved back into GT racing since, Bamber added a second overall Le Mans win and a world title in 2017.
"I would definitely love to be part of that program, for sure," Christensen continued. "But nothing is certain for the moment, I think.
"It's up to other people to decide what is happening. But as I said, looking what is happening with GTE and what direction endurance racing is going, for sure I see myself going in that direction. That's the direction this whole thing is going."
Really enjoyed IMSA, but love being a part of WEC
Christensen spent his first year as a factory driver racing in IMSA, which was then known as the United SportsCar Championship following the merger between Grand-Am and the American Le Mans Series.
After that, he transitioned into a role in the World Endurance Championship, although he would return to the United States sporadically as a driver for endurance races until 2017.
When asked about his future plans, he explains that he enjoyed his time in IMSA, but that he prefers racing in the WEC.
"I love being a part of the WEC. I did IMSA back in 2014, first year as a works driver for me and I really enjoyed it," Christensen explained. "I really enjoy the racetracks over there, and a lot of action in the races because that is just how it is there, so that's good fun.
"But I think that my way of driving fits the WEC very well. So of course, you would like to do what you are good at.
"Not saying that I don't like IMSA, because it's definitely a great racing series as well, but WEC is always going to be my preference.
"Because first of all, you fight for a world championship, I believe that I am really good at it."
Porsche has curtailed its GTLM programme as the result of the COVID-19 pandemic, although its GT3 customer teams will return in 2021. The Dane's most recent win in IMSA, the 2017 Rolex 24 at Daytona, came when he joined GTD squad Alegra Motorsports in their Porsche 911 GT3 R.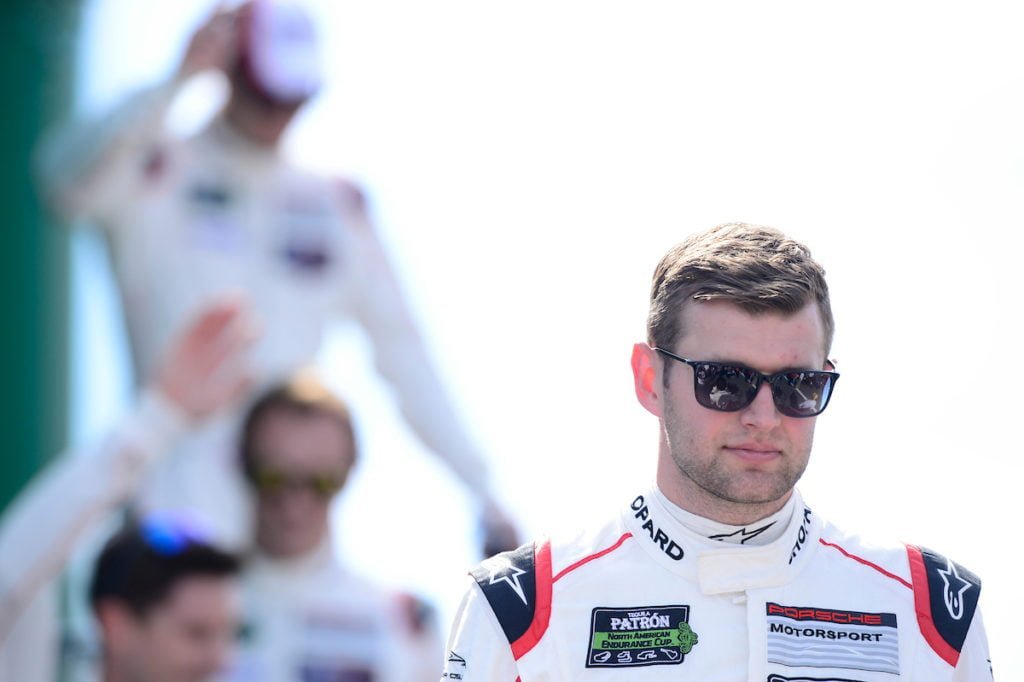 Porsche is expected to continue its factory presence in the WEC in 2021, although Christensen was unable to say if he will continue his partnership with Kevin Estre.
"I think at the moment, nothing is decided and also, I don't know yet, so I can't really say much. Usually it's in December, or around December and Night of Champions, everything is [decided], basically.
"Maybe it's decided but that it is when it is getting informed and so far I don't really know."