Ferrari arrived in Hungary with the classic high aerodynamic load package, but without the technical upheavals that were expected at the Hungaroring.
The crash between Charles Leclerc and Sebastian Vettel that occurred at the start of the last race did not allow the technicians to verify the race pace of its Styria updates (new floor and new front-wing).
Therefore for a more reliable comparison, the Maranello technicians have decided to postpone, for now at least, the further aerodynamic updates that were expected on the SF1000 this weekend, instead running the same spec they did at the second race of the season.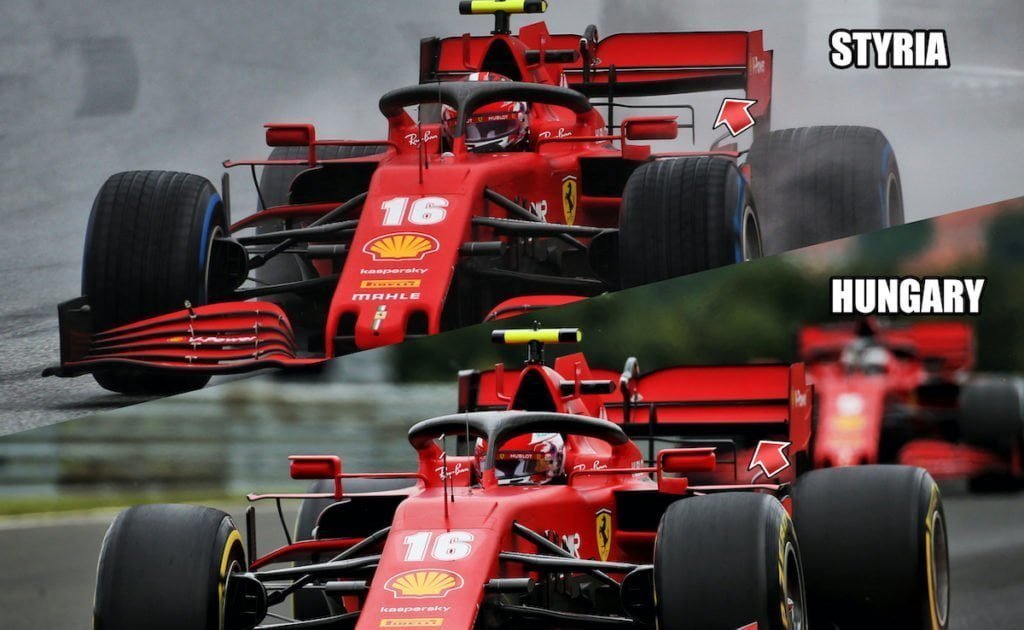 However one tweak here in Budapest, with its winding track preferring a high downforce package, is the addition of a new rear-wing, which does away with the 'spoon' main element.
This Hungary-spec wing will create more drag with its greater depth, as you can see the 'spoon' rear-wing isn't the same depth across its entire length, which will cut rear downforce and drag, thus boosting top speed, which was Ferrari's weakness in Austria, but isn't so important in Hungary which features just one long straight.
We will see if further upgrades from the Maranello factory arrive on Saturday, but most likely the Ferrari that we will see throughout the weekend will be the same as during first practice. Above all, the narrow Mercedes-style nose that has been rumoured for some time has been rejected…for now!