Fernando Alonso will return to Formula 1 'a greater team player' thanks to his experience in the World Endurance Championship according to former Renault Executive Director of Engineering, Pat Symonds.
Symonds worked extensively with Alonso during the early part of his career in Formula 1 as a test driver for Renault and into their championship winning years in 2005 and 2006.
Alonso drove for the Toyota LMP1 team in the 2018-2019 WEC Superseason, sharing the No.8 car with former F1 drivers Sebastien Buemi and Kazuki Nakajima.
He went on to win the Le Mans 24hrs twice and claimed another three WEC victories, including the 1000 miles of Sebring, and also went on to triumph at the Daytona 24 Hours.
Alonso's role as a team player during his first lengthy spell in Formula 1 was sometimes brought into question, after fall-outs with Renault's management in 2006, and at McLaren in the 2007 campaign.
Speaking on the official F1 podcast 'Beyond The Grid', Symonds said: "I think that there are several things about driving a F1 car and being in a F1 team that are important, but arguably one of Fernando's weaknesses, certainly in the time he drove for us at Renault, is that he didn't really understand the team part of it.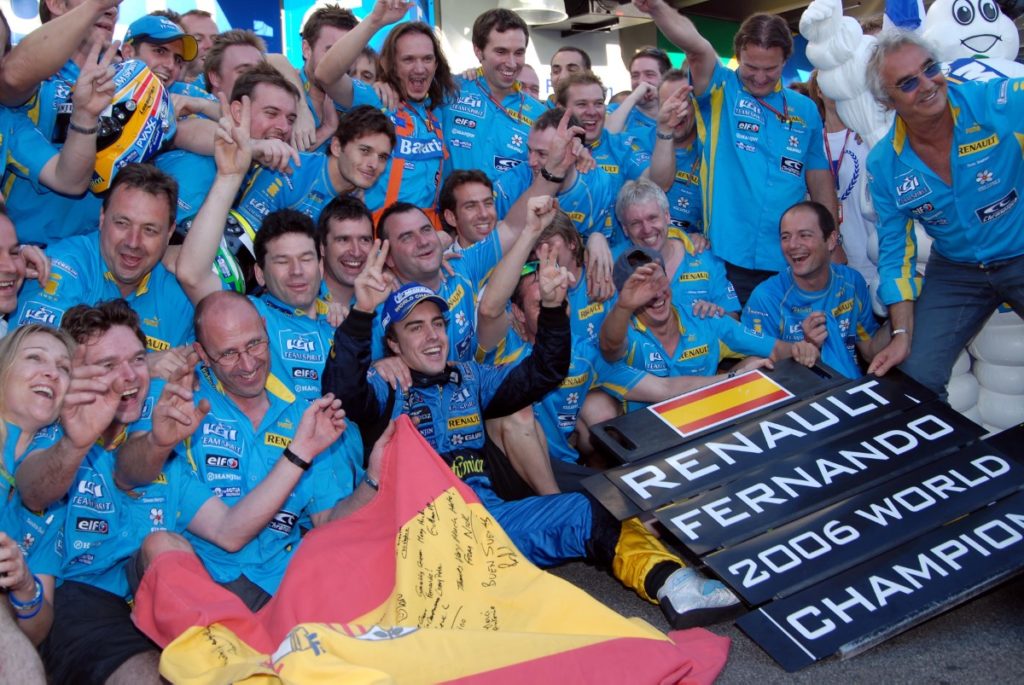 "I think that one of things that he probably learnt in racing in LMP1, is that it really is a team effort, even down to the driving, it's not just down to how you drive the car, it's how you and your team-mate drive the car.
"To win Le Mans for me is an incredible achievement and I think it's one of the great things about Fernando is that he was quick and able to adapt to whatever the situation was."
Symonds also praised Alonso on his adaptability as a driver and feels the double F1 World Champion could be primed to make the most of the new technical regulations coming in 2022.
He added: "I think it brings us to the interesting fact of not just 2021, but 2022 when we have a very, very new car and will the wily old Fernando Alonso be the one first to suss out how best to get the performance from that car.
"I think he'll be quick to figure what does matter and what doesn't matter, how to work with the engineers to get the best setup from the car, how the 18-inch tyres behave differently to the 13-inch. All these sort of things."