In Austria, Ferrari used a medium-to-low aerodynamic set-up to counter the strong drag that the SF1000 offers on the straights.
Ferrari used a 'spoon' rear-wing throughout the Austrian Grand Prix race weekend to reduce resistance. The spoon wing was also used in the second week of testing in Barcelona, ​​and was also taken to the original season-opener in Australia, but of course never run.
The wing has a more neutral main plane in the area where it meets the endplates, while in the central area it has a greater aerodynamic footprint. This reduces the drag, without losing too much in aerodynamic downforce.
However, this remains a fairly extreme solution, and Ferrari is the only team that went down this route in Austria. To make a direct comparison with last year's SF90, the spoon-style wing was only used by Ferrari at one race – Azerbaijan – which prefers lower downforce than Austria due to its very long straights.
It's a clear symptom of the SF1000 that it suffers from high drag, and this forces engineers to sacrifice some downforce to seek more straight-line speed. It is almost certain that Ferrari will confirm this at the weekend for the second race on the Red Bull Ring circuit.
As for reliability, the Ferrari Power Unit emerged unscathed from the first Grand Prix of the year, while the other engine suppliers (mainly Mercedes) suffered from the heat – and a fundamental gearbox issue which was a major concern.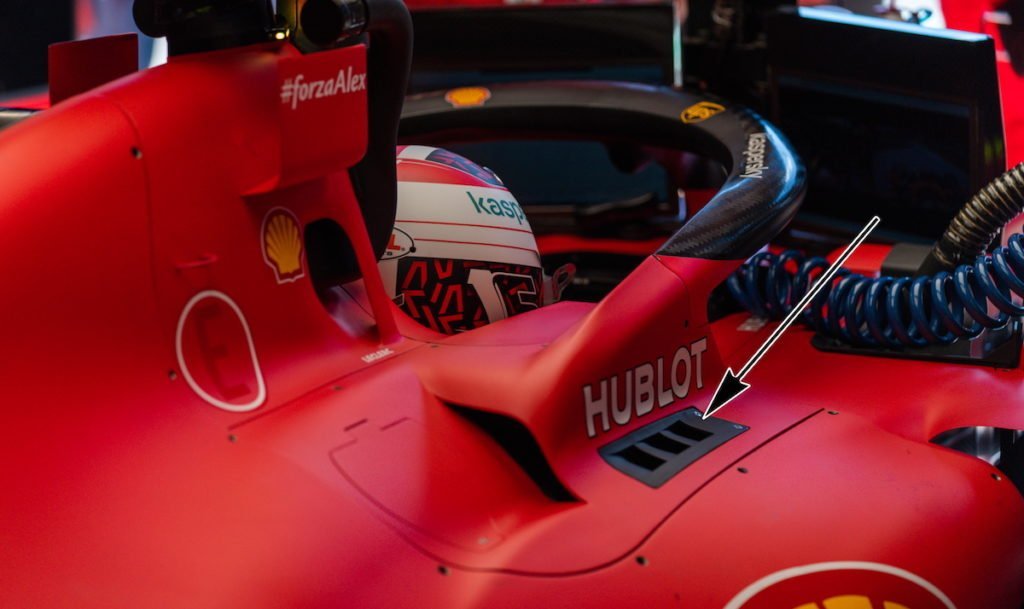 Ferrari reacted well to the increased cooling requirements on a hot Sunday by opening up slots on the sidepods (above), to improve heat dissipation, especially around the electronics.
For the second Grand Prix in Spielberg the temperatures are forecast to be lower, with the possibility of rain to accompany a cooler climate for the Power Unit. However, the rarefied air at 700 meters altitude could force the teams to maintain the same level of cooling.