If you know my story then you will probably know that my career goal, and in many ways my life's ambition, is to race at the 24 hours of Le Mans. It's a pretty big ambition too; it's arguably the largest race in the World, rivalled only in size and status by the Indy 500 and the Monaco Grand Prix. You could all say it's a little too obvious, I mean what driver doesn't want to race there? The fact is that we all have our reasons, each as valid as the next. I'll try and give you mine, starting at the beginning. 
Back when I was six or seven, there was something I knew deep down – well under the surface – that I was different to other kids. I quickly learnt from everything I saw on television or in print (which wasn't much in the late 80's) or heard in conversations, that the rest of the world all thought this was wrong. I knew deep down that I was a girl, but for some reason the body I'd been born with, said I was a boy… No one had ever asked me which gender I identified as, it was just assumed I was a boy and by the time I knew any different, it was too late.
The reason I'm telling you this is because I need you to understand just how damaging it is on a young impressionable mind to grow up with the belief that being you, the real you, was something to be ashamed of. It can limit your vision of pretty much everything else you ever hope to achieve in a lifetime – the career you dream of, the partner who loves you, success in life and everything else that comes with it. Bear with me on this, it will all make sense.
My first experience of motorsport was I guess at around the age of eight, via a friend (Hamish Bibby), who's dad raced. I instantly loved it, I was hooked, and I used to go and watch anything I could throughout my childhood and adolescence. I loved being in the paddock, the feeling and the buzz, and also the sense of belonging to a community of people who all shared that passion; this was the thing that united all of us and brought us together. Still I told myself that racing cars was something other people do, not me, I didn't know how or even where to begin…
Fast forward to November 2017, and I'm standing on the podium at Le Mans holding a trophy and grinning in disbelief. I've just completed my first ever endurance race in a CN2 Norma M20FC prototype on the Bugatti circuit; Nicolas Schatz and I finished third. I took a video from the podium just to remind myself what that feeling was like.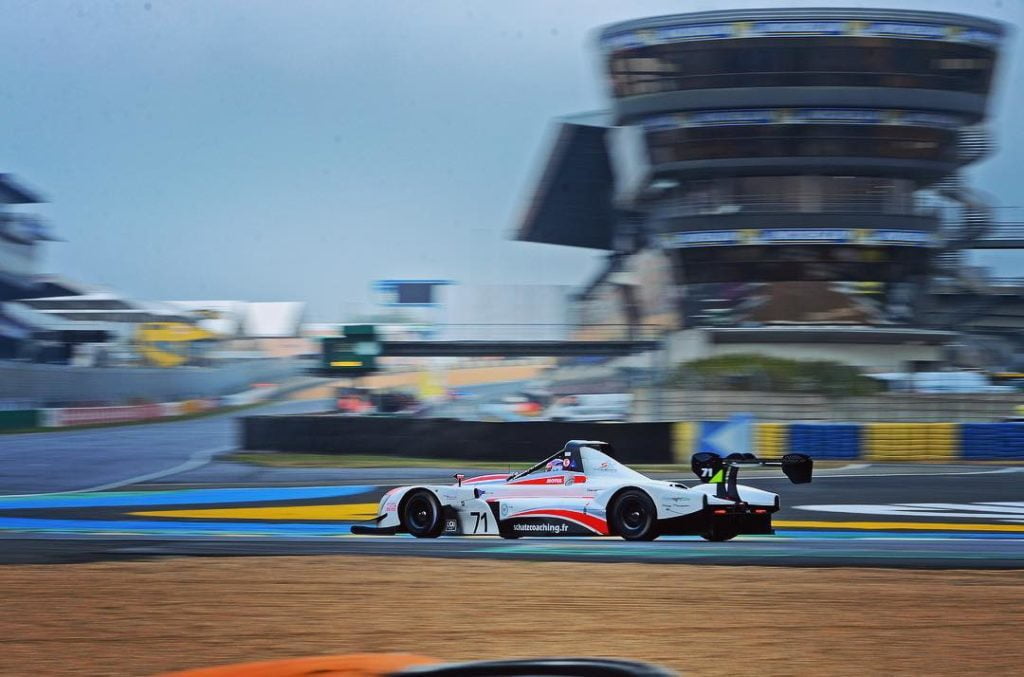 In 2001, I'd gone to see the 24 hours of Le Mans for the first time with my eldest brother. It was apparently the wettest year on record. I lost count of how many times we were drenched to the bone, only to dry out in the sun before another hosing down courtesy of the Pays de la Loire. 
To say it left a major impression on me would be an understatement. I'd previously seen an ELMS race at Donington Park alongside maybe 5,000 spectators. But this was petrol head nirvana. Over 275,000 people, many of them British and all undergoing their own week long endurance event that left us looking half baked, half drowned, tired, dehydrated and with mild tinnitus, but all spellbound by what we'd collectively experienced.
We went back the following two years, but during that first year, something happened. Long before I decided to buy a Peugeot 205 and start hill climbing (aged 23), and a long time before coming to terms with my true gender identity and embarking on the most daunting and fulfilling few years of my life to date, I told myself something in a way that you don't ever forget. I told myself that if I could ever choose to do something incredible, something beyond belief, something beyond the limitations of the narrative going around my head, it would have be to driving in the 24 hours of Le Mans.
Back then, it was a pipe dream, a lottery win, an idea so farfetched and without foundation that it never really meant much. It simply wasn't possible, like so many other things I'd told myself about growing up, it was something other people do.
While writing this column, I remember walking into the pits at Le Mans back in 2017, my kit bag slung over my shoulder, causally chatting to the security guard on the gate in French who'd spoken with me the previous day. I remember thinking how surreal this was to be back here not only as a driver, but as the real me, as a woman. It's hard to fully convey in words what this meant to me and how proud I felt to stand on that podium on Sunday. I'd come a long way.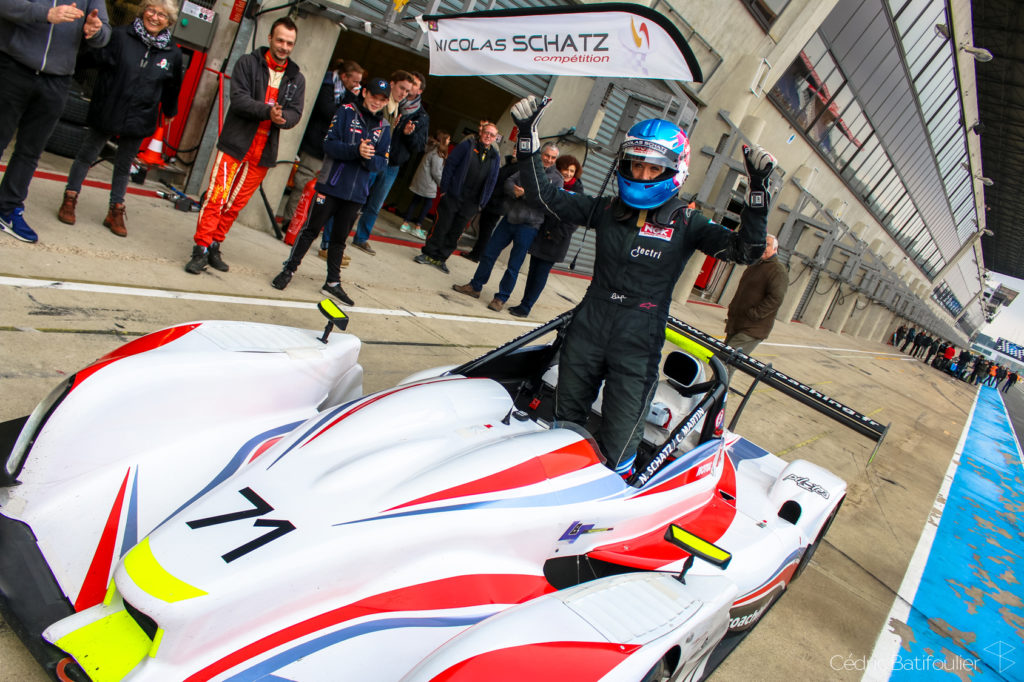 Eleanor Roosevelt once said "You gain strength, courage and confidence by every experience in which you really stop to look fear in the face. You must do the thing you think you cannot do."
I invariably see negative comments on social media in response to articles where I talk about aiming to make LGBT history as the first transgender driver to compete at Le Mans. Nine times out of 10, someone says that it doesn't matter what gender you are, if you're fast you're fast and why do we need to bring LGBT discussion into motorsport (usually followed by angry emoji's). 
The point they're missing is the context that I hope I've just explained above. If you've never struggled to feel represented in your sport or career, if you've always looked up to the people who've inspired and encouraged and promoted you, and found that they looked just like you, you'll never fully know how it feels to be the outsider. That's why doing something that can inspire people whilst increasing acceptance and understanding in society, is that very thing that I must do.
Next month is Pride month, a worldwide celebration for the LGBT community of what we've achieved and what we still need to accomplish. You probably know what else usually happens in June…