MotorsportWeek.com analyses the situation at Haas in the wake of its decision to drop both Romain Grosjean and Kevin Magnussen after the conclusion of the 2020 campaign.
Haas has adopted a largely conservative approach since it joined Formula 1 in 2016.
The partnership between Romain Grosjean and Kevin Magnussen will be the fifth-longest in Formula 1 history when they line up together for the 79th and final time in Abu Dhabi – which will be Haas' 100th event.
In the same period only Mercedes and Ferrari have fielded just three different drivers. Williams, at the other end of the spectrum, have had eight.
Such stability is therefore a rarity in Formula 1 – and especially for a team that has not often found itself at the sharp end of the grid.
Haas' model looked to have paid dividends during their second campaign together when the squad finished fifth in the Constructors' Championship, comfortably ahead of McLaren, and gave a serious headache to the upwardly mobile Renault team.
But Haas' progress stagnated in 2019 when it struggled with the development of its VF-19, spent much of the year grappling with various specifications and components, and slipped to ninth in the standings. Haas gave thought to exchanging Grosjean for Nico Hulkenberg but the Frenchman's vociferousness in identifying the flaws of the VF-19 assisted his cause and he was retained.
Formula 1 teams expected 2020 to be a transition year ahead of the brave new era but the Covid-19 pandemic threw a spanner into the works. The current cars would stay for an additional 12 months, save for a handful of upgrade tokens, and the new regulations would be deferred until 2022, with proper development prohibited until the New Year.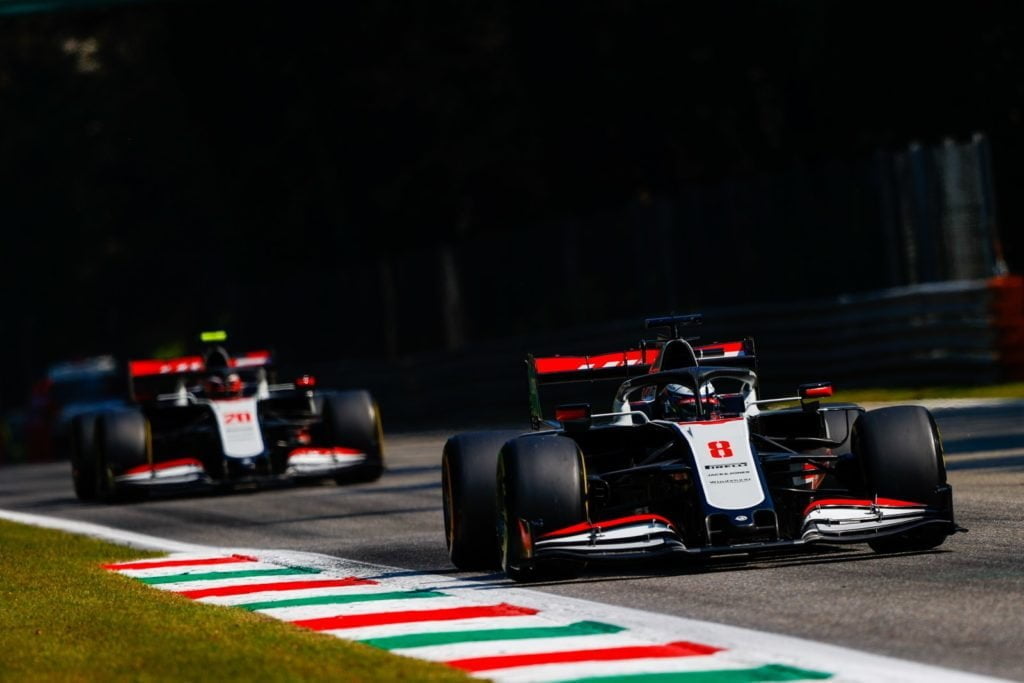 Very early into the pandemic Haas, which is one of Formula 1's smallest teams in terms of personnel and budget, made the financially-motivated decision not to bring any updates to its VF-20. It was not willing to risk huge spending on a smattering of upgrades that, given its 2019 woes, would not necessarily propel Haas up the order.
The general consensus for several months has been that one driver – most likely Grosjean – was going to make way but Haas has decided to part company with both drivers.
Every relationship has its natural cycle and this one has reached its end with a clean slate.
Given the stable regulations Haas knows the 2021 campaign is unlikely to be significantly rosier. Grosjean and Magnussen, who between them have 11 podiums and almost 300 race starts, have mustered just five points across the last 21 events. Haas' VF-20 is far from a world beater and has also been hindered by Ferrari's clear power deficit. It has been ninth for the last two seasons and therefore its sole risk for 2021 is slipping one position further. It is still in the mix with Alfa Romeo for eighth but the rest of the midfield is a long away ahead.
"We wanted some change going forward, because as you know this year was an exceptional year for us, I'm being a little bit… it's not only for us a special year," said Steiner, referring to the pandemic. "We just need to see how we go forward with the budget cap, where we invest best our money and what we do. So that was the reason, we want to make a change, what we are doing and we need to get prepared for the new regulations in 2022 when it is a new world for everybody."
Both Grosjean and Magnussen were convivial over the situation but pointed to the financial element of the decision. Grosjean expressed surprise that, when told he was out, was also told Magnussen would be leaving too. "For financial reasons I need both of you out," was how Steiner revealed the development, per Grosjean. Neither Grosjean nor Magnussen, both salaried and with their own personal sponsors, can compete with other chequebooks.
"I can't bring the kind of backing you need in Formula 1," said Magnussen. "I have sponsors and I have partners but it's not at all big in this world. It's not enough to make a difference for me."
Grosjean concurred. "I've had some partners in my career following me through different times and teams, but I've never been a pay driver as such and I don't want to become one."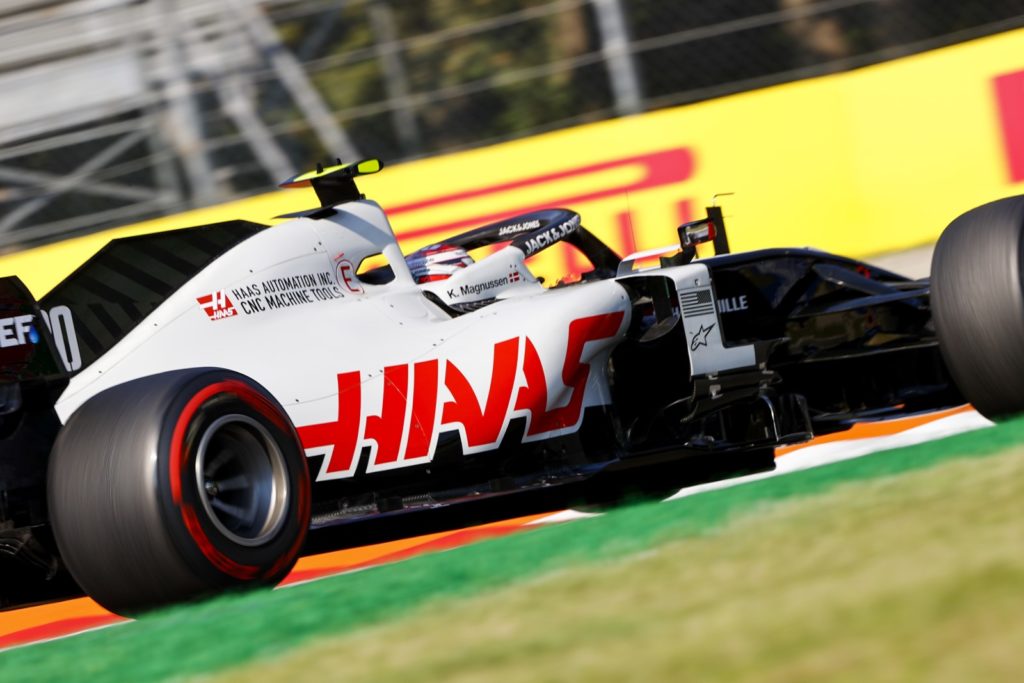 Taking an inexperienced driver – or drivers – with the benefit of a financial injection may hurt on-track performance in the short-term but will give Haas greater funding to work with 2022 in mind. There is a budget cap coming but any additional funding is either money that won't have to come out of Gene's pocket or which helps lift the team towards the $145m cap.
"Next year I think it will be better, I hope it will be better, but the chances that we are back to our 2018 form next year are pretty low, we need to be realistic as well," said Steiner.
"So if you make a change you'd better make it now so you have something to build up again and not just going into it with something to lose.
"Next year we have nothing to lose we just have something to gain, because we cannot lose a lot from where we are now.
"If you make a change, and as I said, what we want to do is have the same drivers in '22 when the new regulations come out because there is a new car."
It is understood that heavily-backed Nikita Mazepin, whose father Dmitry is CEO of the Uralkali company that tried to buy Force India in 2018, is a contender for one seat. Haas has a long-standing relationship with Ferrari, previously fielding the team's then reserve Esteban Gutierrez in 2016, and one of its Academy youngsters – most likely Mick Schumacher – may fill the other seat. Steiner would not be drawn on any names but noted the feasibility of running two rookies.
"Maybe two rookies is a good thing," said Steiner. "It's one of the things we're evaluating, do we need one experienced one? Or can we do two rookies? Sometimes to do things different, it opens up new ideas and it's get better. If we stay with status quo, we will never evolve.
"Sometimes you just need change to shake up a bit the establishment, and also whatever we do next year, whether it's two rookies or not, we have always done things by not following what has been done before. You try to do something different. Sometimes a challenge is an opportunity and next year we have a challenge of not having the car we would like to have. We take that challenge as an opportunity, maybe to have two rookies, but we don't know that yet."
Haas has taken a risk in axing both of its drivers but it is not one without justification given the team's stagnation, the chance to use 2021 as a stepping stone, and the opportunity of the 2022 reset.