It is fairly common knowledge that the default path to Formula One is through junior Formula categories. These days, the most common path takes a driver through the likes of Formula 3 and Formula 2 before making it to the big leagues. It's a path that most F1 rookies have taken and has been the preferred path for years in one way or another.
Despite this, there are some drivers that take a slightly different approach. Be it through luck, a late call up or far more peculiar circumstances, these seven drivers have made it to a Formula One race seat after racing with a roof over their heads.
Christijan Albers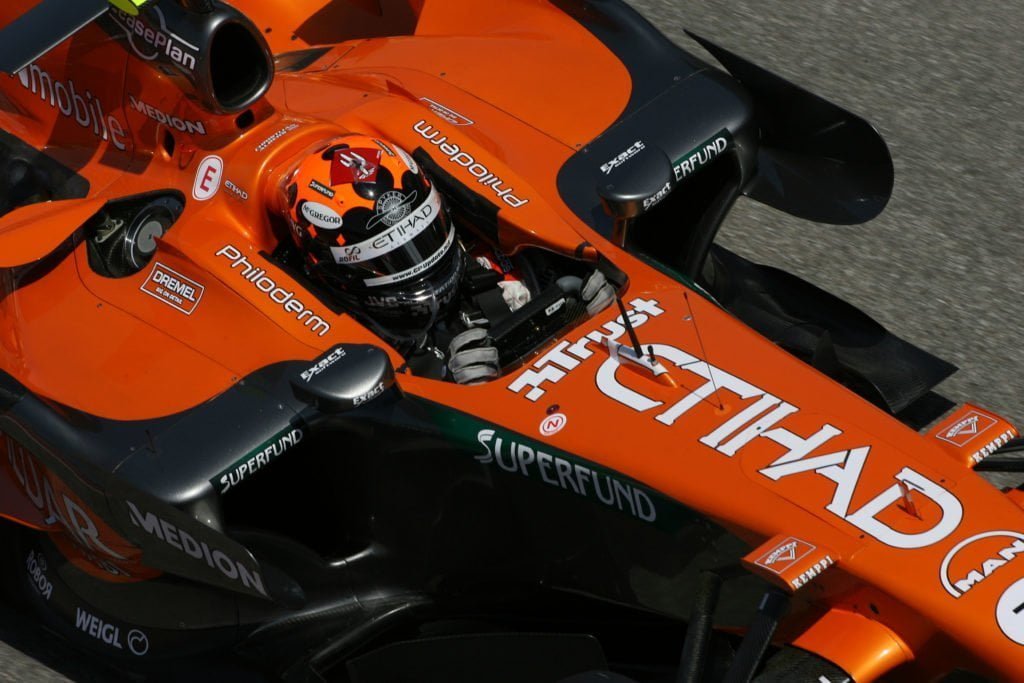 Christijan Albers' road into Formula One came through DTM, where he is still the most successful Dutch driver in championship history. He debuted with Persson Motorsport in 2001 before graduating to a works Mercedes drive in 2003 and scoring five wins, finishing runner up in 2003 and third in 2004. During this time, he was involved with Minardi as test and reserve driver and traded the tin-top Mercedes DTM machinery for a race seat in Minardi's PS04B for start of the 2005 season. He switched to Midland for 2006 and remained there when Dutch supercar builder Spyker bought the team and turned it into Spyker F1 Team. After the British Grand Prix, Albers was ousted and returned to DTM with Audi in 2008. He has since raced in the American Le Mans Series and FIA World Endurance Championship and was last seen in F1 in a management role with Caterham in 2014.
Paul di Resta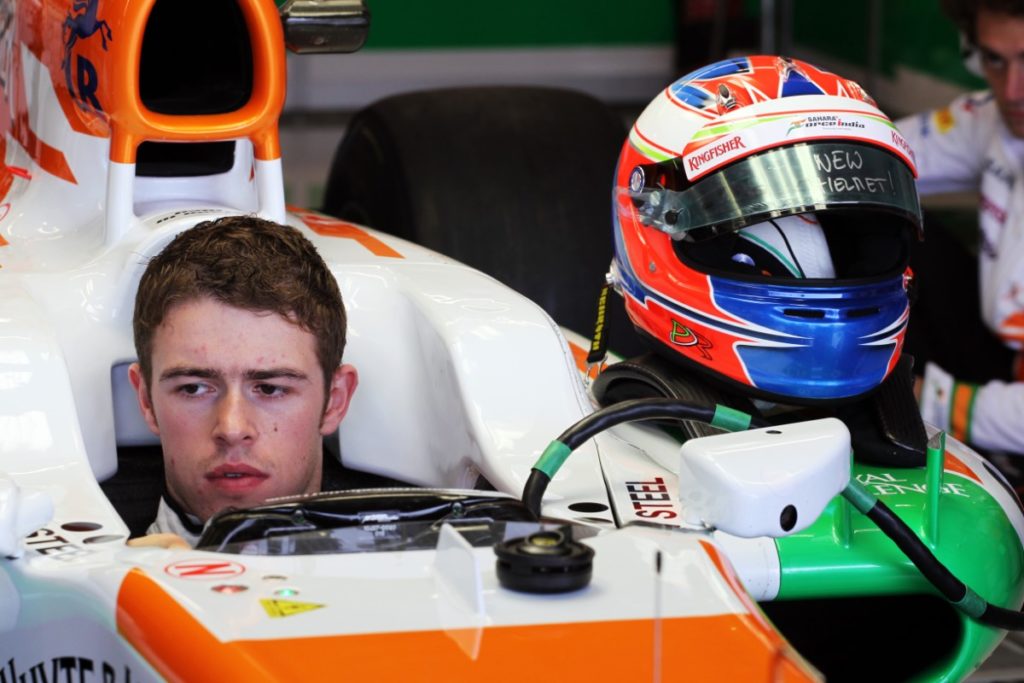 Much like Albers, Di Resta made a name for himself as part of Mercedes' DTM efforts. The Scottish racer, cousin of triple Indy 500 winner Dario Franchitti, made his DTM debut in 2007 after winning the Formula 3 Euroseries the year prior. In the years that followed, he would take six wins, including three in a row en route to the 2010 title. His Mercedes affiliation paved the way for a role at Force India, which ran Mercedes engines and in 2011, Di Resta made his F1 debut. He continued to race for the team in 2012 and 2013, but was not retained for 2014. He would make one more Grand Prix appearance in 2017, filling in for Felipe Massa and driving the Williams FW40 at the Hungarian Grand Prix. Outside of his reserve duties for Williams, Di Resta returned to DTM, scoring a further five wins and has since joined United Autosports' LMP2 program, winning races in the Asian Le Mans Series and FIA World Endurance Championship.

Allan McNish
Allan McNish was tipped as an F1 star in the making when he tested for Benetton and McLaren in the early 90s, but failed to acquire a race seat and instead joined Porsche at the end of the decade and entered sportscar racing. A overall win at Le Mans followed at 1998 before he joined Toyota and raced the GT-ONE in 1999. While that was less successful, it paid off in one major regard: it got the Scotsman into Formula One. The Japanese manufacturer needed a test driver in preparation for its F1 debut. McNish and Salo were signed and subsequently retained for 2002, when Toyota debuted with the TF102. McNish's time in F1 was brief as both he and Salo were replaced for 2003. He subsequently returned to endurance racing and became one of the most decorated drivers of all time, with three overall Le Mans wins, three American Le Mans Series titles and winning the 2013 FIA World Endurance Championship. These days, he serves as WEC commentator and team principal for Audi's Formula E efforts.
Andre Lotterer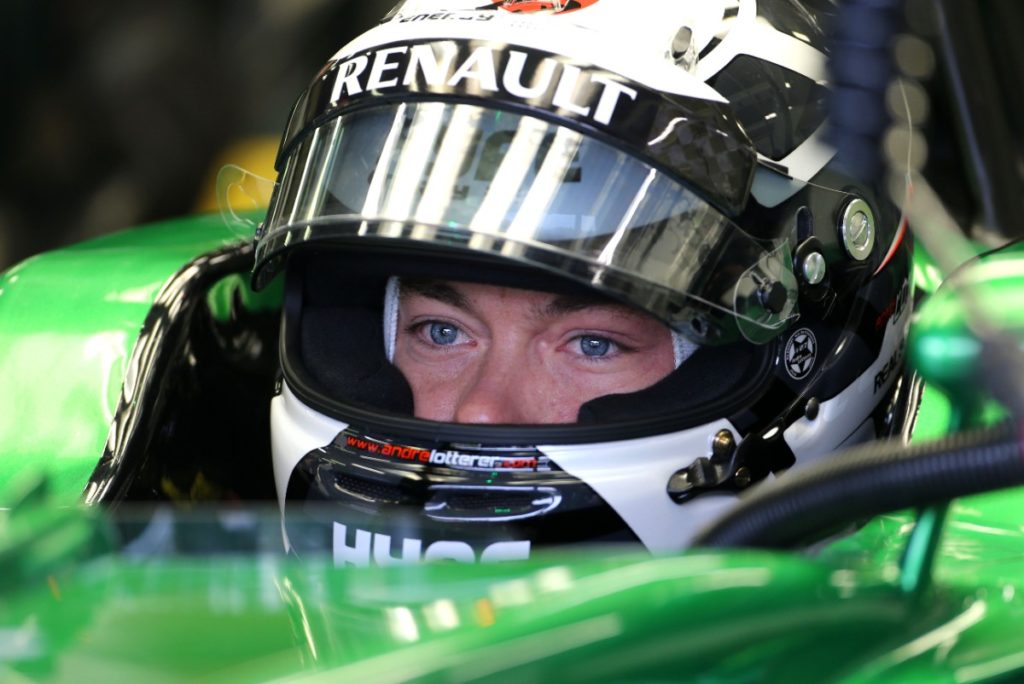 André Lotterer is a three-time Le Mans winner, an FIA World Endurance Champion and one of the most successful drivers in Super Formula history. Yet, despite his resume, he only ever made a single race start in F1. He was test and reserve driver for Jaguar in 2002, but never raced there as he was passed up for a race seat in 2003. Instead, he turned his attention elsewhere, winning titles in Super GT, Super Formula and the WEC. Remarkably, F1 then came calling when the German was brought in for a one-off appearance with Caterham at the 2014 Belgian Grand Prix. He outqualified full-season driver Marcus Ericsson, but his CT05 gave up the ghost after a single lap. Lotterer was given the offer to race at Monza, under the condition that he'd give up the FP1 seat to Roberto Merhi. Feeling he needed the seat time to learn the ropes, the German declined and never raced in F1 again.
Michael Schumacher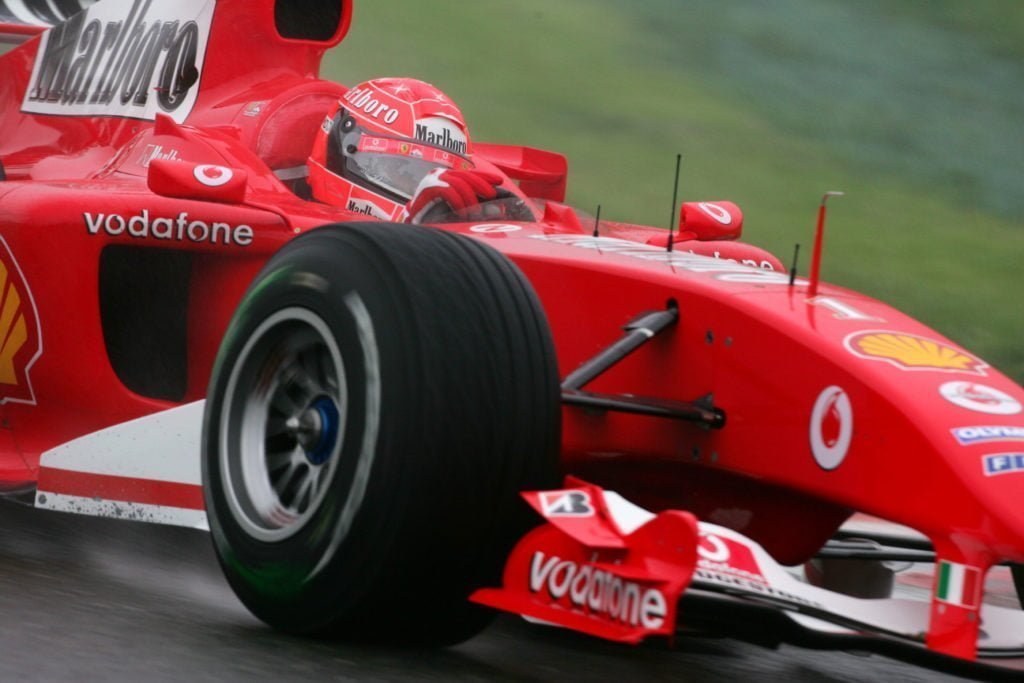 For most people, Michael Schumacher is synonymous with Formula One, and for good reason. Schumacher's seven world titles mean he is forever linked to the history of the pinnacle of motorsport. But not many know that prior to his 1991 debut, Schumacher raced with Mercedes in sportscars. After winning the German F3 title in 1990, Schumacher made the unusual move of moving into Mercedes' Group C efforts instead of graduating into Formula 3000. This was on advice of his manager Willi Weber, who believed that exposure to professional press conferences and increasingly powerful cars would be beneficial to Schumacher's career. Aside from a handful of DTM appearances, he would win two races in the World Sportscar Championship alongside Jochen Mass and Karl Wendlinger before debuting with Jordan at the 1991 Belgian Grand Prix in place of the jailed Bertrand Gachot. And the rest, as they say, is history.
Pascal Wehrlein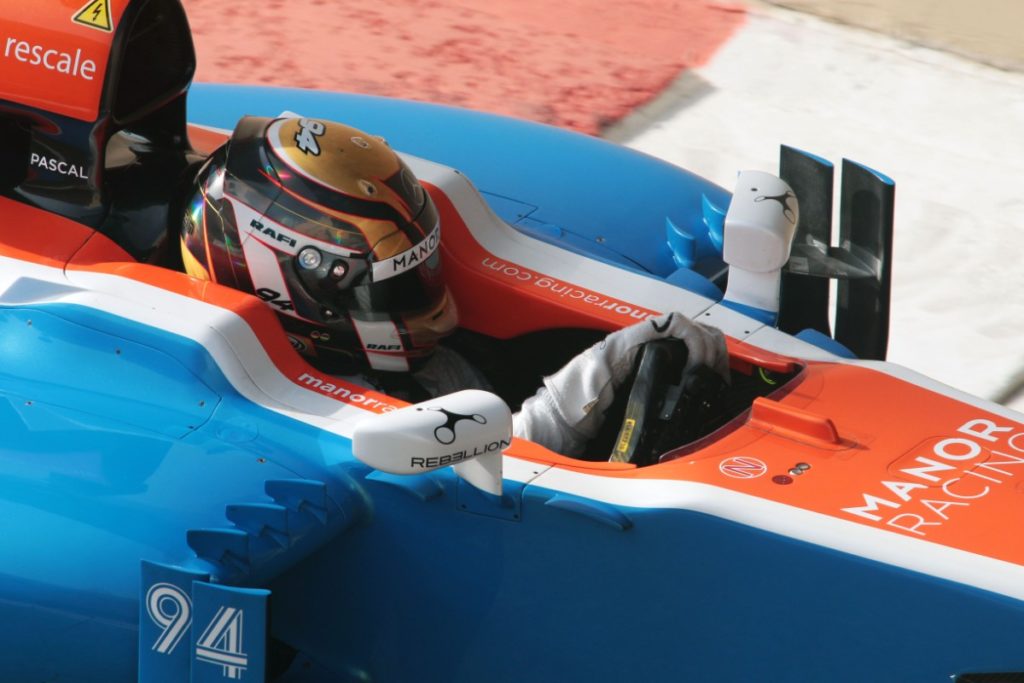 Another driver whose Mercedes affiliation landed him an F1 seat, Wehrlein made his DTM debut in 2013 at the age of 18. A year later, he became DTM's youngest ever pole sitter and followed that up one year later by becoming the youngest champion in DTM history at 20 years old. In 2016, Wehrlein made his race debut with minnows Manor F1 Team, a signing widely believed to be linked to Mercedes granting the backmarker team access to its windtunnel in return. Wehrlein would go on to score Manor's only point of the season at the Austrian Grand Prix before joining Sauber for 2017, where he missed out on the opening rounds of the season due to a Race of Champions injury. He took the struggling Swiss team to points finishes twice, but was replaced for 2018 by a highly rated youngster by the name of Charles Leclerc. He returned to DTM in 2018 for one more season and has since raced with Mahindra in Formula E.
Brendon Hartley
Brendon Hartley's tale in Formula One, in particular on the Red Bull side of things, is one of ups and downs. The New Zealander was a part of the Austrian junior scheme earlier in his career, and had several outings in F1 machinery from 2008 onwards. The Red Bull dream was then shattered halfway through 2010, when Hartley was dropped from the Red Bull Junior Team. After a handful of lackluster GP2 years, Hartley switched to sportscars. After two years with Murphy Prototypes, Porsche signed Hartley to drive the 919 Hybrid as a works driver in the FIA World Endurance Championship. This move reinvigorated the New Zealander's career. Twelve WEC wins, including overall honours in the chaotic 2017 24 Hours of Le Mans and two WEC titles later, Hartley suddenly found himself back in with Red Bull and with a Formula 1 seat. He made his F1 race debut at the 2017 United States Grand Prix, subbing for Pierre Gasly as part of the seat carroussel at Toro Rosso triggered by Carlos Sainz's departure to Renault. He remained with Toro Rosso until the end of 2018 and has since joined Toyota Gazoo Racing in the FIA WEC.