It seems as if Formula 1 does not have much luck in trying to put on a 22-race season.
For 2020 was supposed to be the biggest ever campaign until the coronavirus pandemic came sweeping in like a wrecking ball, derailing the season just two hours before the first practice session was scheduled to begin.
Vietnam and the Netherlands joined a schedule that had been vacated only by Germany, compared to 2019's roster of 21.
But as it stands Australia and Monaco have been cancelled while Bahrain, Vietnam, China, the Netherlands, Spain and Azerbaijan have been postponed. F1 is optimistically aiming for a calendar of between 15 and 18 races. Some think there will be as many races as Nico Hulkenberg has podiums.
It is not the first time that an initial 22-race calendar has not panned out as first scheduled.  
The initial draft of the 2014 schedule, published by the FIA's World Motor Sport Council in late September 2013, featured a record-breaking 22 events, up three from the previous campaign, and two more than 2012's then benchmark of 20 grands prix.
It featured 18 of the 19 grands prix from 2013. India was the absentee as it dropped off the schedule after just a three-year spell; a return in an early 2015 slot as a compromise was mooted but never materialised, and the country has not rekindled its Formula 1 ambition since.
There were two new events: Russia and New Jersey, along with returning grands prix in Austria and Mexico.
Of the three that did not happen it was an event that had taken place in 2013 (Korea), a mooted new grand prix (New Jersey) and a planned returning round (Mexico).
The Korean Grand Prix, set to enter its fifth running, had not developed as initially anticipated upon joining the calendar in 2010.
A grandiose plan to build a city around the circuit did not materialise and a fanbase had not been established, a drawback accentuated – or perhaps facilitated – by the venue's rural location.
It was given an early-season back-to-back slot with China that indicated it was unlikely to take place, heightened by rumours that race promoters could no longer afford the sanctioning fee.  
Formula 1's ambitions to introduce a second grand prix in the United States have been well-documented and in the early 2010s there was a sustained attempt to bring the championship to the streets of New Jersey, with New York City's iconic skyline as a backdrop.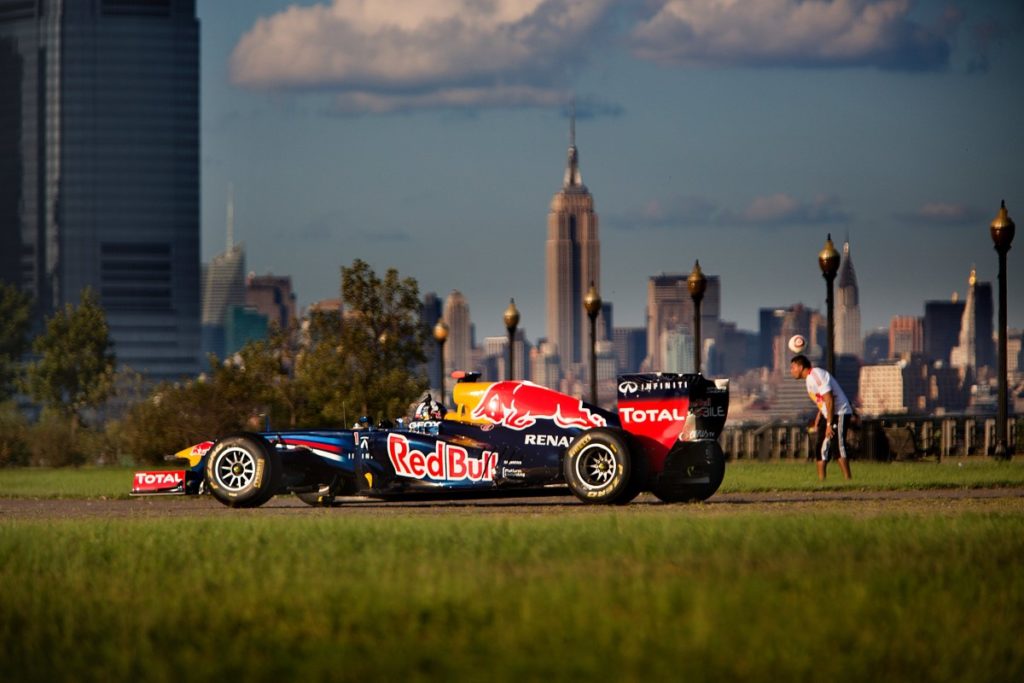 But the project hit several roadblocks and, while a circuit layout was drawn up, the fact it was listed as the second of a triple header that involved Monaco and Canada did not augur well. It was, after all, not the first time the event had been included on a draft calendar.
Mexico had last appeared on the schedule in 1992 and it was handed a date as the penultimate event, to run back-to-back with Austin, but even so organisers faced an uphill challenge to upgrade the facilities and make necessary changes to the circuit layout in time.
By the time the FIA's WMSC reconvened in December to approve a finalised calendar the group of 22 rounds had, to the surprise of very few people, been reduced to 19. A few events had, after all, been included on the draft roster to placate certain people and parties.
Korea was gone. It was very briefly included on a draft 2015 schedule but swiftly axed and Formula 1 has not since returned to the country.
New Jersey was also gone – and the dream of Formula 1 racing there remained thus. CVC Capital Partners and Bernie Ecclestone may now be gone from the scene but current Commercial Rights Holder Liberty Media have carried the torch of trying to introduce a second US event. It has yet to be lit.
Mexico was another event dropped though its absence had a happier ending; promoters made the necessary changes and in 2015 the grand prix returned to the roster, since going on to win the best event award for five successive years.
Formula 1 has occasionally mentioned expanding to as many as 25 grands prix per season but, given its fortunes, will it ever manage to get 22 races into one year?