It's been just over a week since the Automobile Club de l'Ouest and IMSA held that historical press conference ahead of the Rolex 24 at Daytona to announce the convergence between the two top classes and the creation of the LMDh category.
In the week since the announcement, there's been positive feedback from many places: media, fans and most importantly: manufacturers. Of course, everyone is cautious in their optimism, and we'll get to why that is in a bit, but the fact that manufacturers seem interested is very important for international sportscar racing.
It's hard to deny that endurance racing, particularly prototypes and especially on the European side of things, has been on the slide for some time now. To find the root of this decline, one would have to step in a proverbial time machine and travel back to the tail end of 2016, when Audi said Auf wiedersehen and ended its hybrid prototype programme in the FIA World Endurance Championship. After years of dominance, two consecutive WEC championship doubles, 13 overall victories at the 24 Hours of Le Mans between 2000 and 2014, stopped only by Peugeot and an Audi disguised as a Bentley, they were out.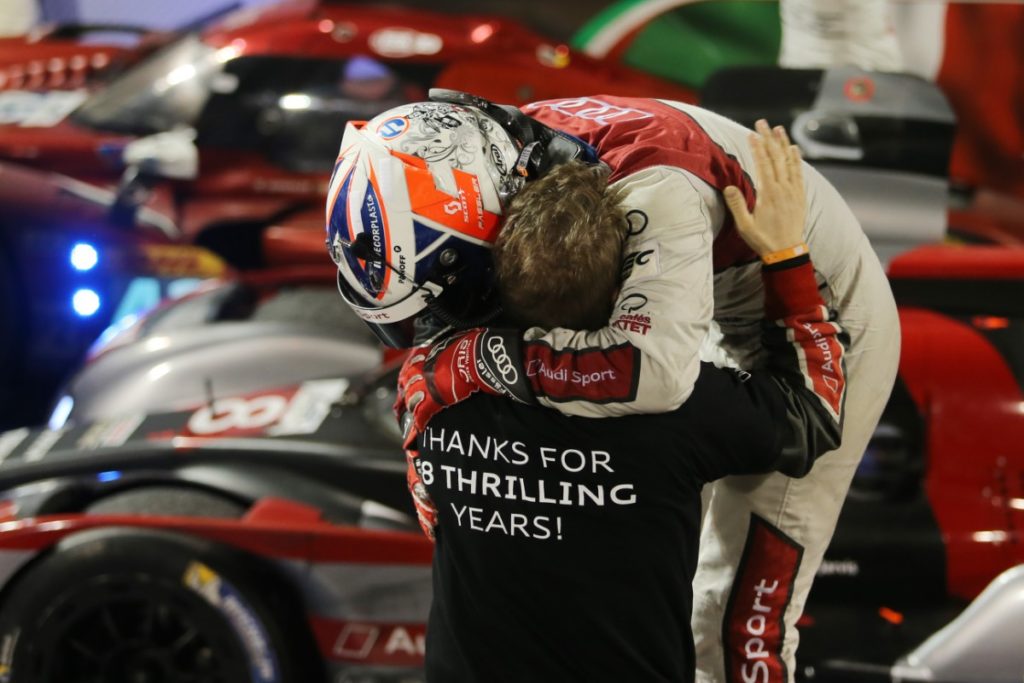 It was a blow to the championship to lose a manufacturer that had arguably defined modern prototype racing more than any other, but Porsche and Toyota remained, so there was still life in the LMP1 Hybrid category. Until a year later, when Porsche also pulled the plug and left Toyota all by their lonesome.
There are a multitude of reasons as to why this happened, ranging from the astronomical budget required to run a top-level hybrid racing programme in a worldwide championship, to the rising star and eco-friendly equivalent of Formula E, which has attracted a number of major manufacturers as the global push towards electrification in the automotive world continues.
Porsche and Audi both have switched to Formula E with some success, with Porsche enjoying a podium on their opening race weekend and Audi having already won driver's and constructor's honours in previous seasons, thanks in large part to the efforts of Lucas di Grassi, who more or less followed Audi out the door when it left the WEC.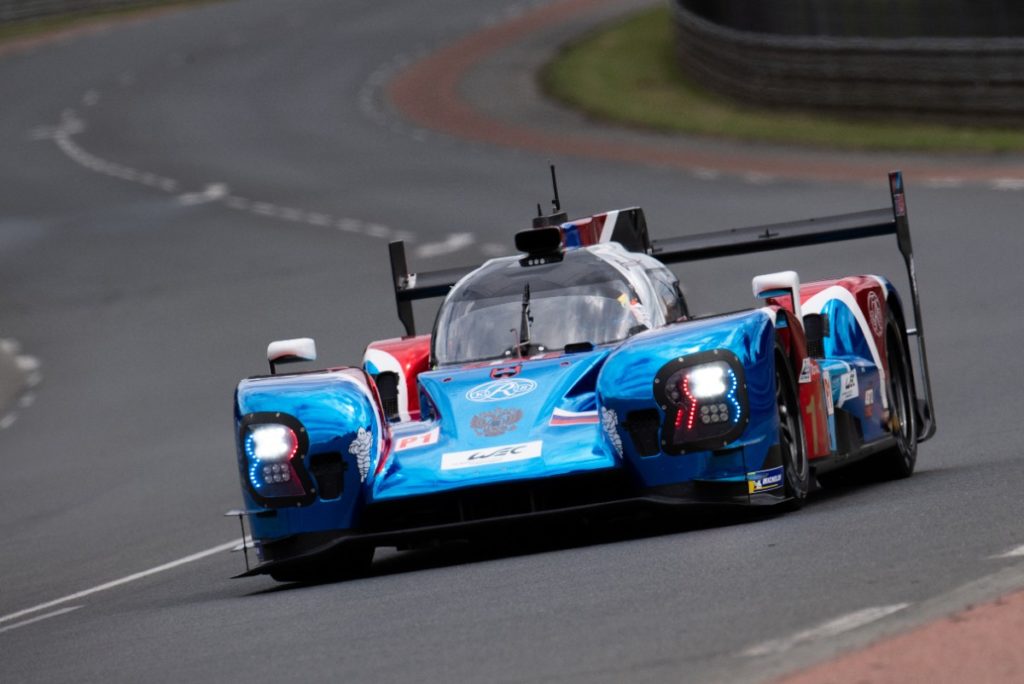 In any case, the departure of first Audi and then Porsche left the ACO with a major problem as now, only a single manufacturer remained: Toyota. As it was clear that hybrid manufacturers were not going to come back anytime soon, privateer teams running non-hybrid LMP1 material were encouraged to fill the void with a number of new regulations.
First with Equivalence of Technology, and later with Success Ballast. While it seemed to work on some level initially, with new blood streaming in in the form of SMP Racing, Dragonspeed, Rebellion and Ginetta, the issues remained as the might of Toyota's TS050 Hybrid simply could not be matched by the more conventional privateer material, and soon teams started to leave again.
Ginetta left, and then came back to now run a full-season two car program under the Team LNT banner. SMP Racing and Dragonspeed both ended their BR Engineering BR1-programmes after the Super Season concluded at Le Mans last year, and even Rebellion scaled down from running two R13-Gibsons in the Super Season to just a single car for the current campaign, in which they did become the first non-hybrid team to win an overall race since the WEC's 2012 inception. This is of course not counting Silverstone 2018, where they finished third but were awarded the win afterwards when Toyota was disqualified on technical grounds.
The fact that Bruno Senna, Gustavo Menezes and Norman Nato were the first drivers in some seven years to bring a non-hybrid car across the line first, aided by increasingly stringent Success Ballast, shows how reliant WEC had been on top-level manufacturers before 2016, and the lenghts it had to go to make non-hybrid competition even remotely possible.
While all of this was going on, behind the scenes, those in charge were working on a solution that would both lower costs, make the championship more appealing and bring the much-needed manufacturer interest back. After months of speculation and adjustment, the result was unveiled ahead of last year's Le Mans: Hypercar.
Initially, all seemed well. Toyota and Aston Martin almost immediately committed, as did LMP1 competitor ByKolles and boutique supercar builder Glickenhaus. The surprise confirmation of Peugeot back in December was a huge shot in the arm as it had been quiet around Hypercar for a bit, and the news of a multiple time Le Mans-winning manufacturer jumping aboard is good news whichever way you look at it.
But while there was good news to be found, as the months went on and more and more players responded, it started to become more clear that Hypercar was not going to be the magical solution to all of WEC's problems as the costs were still too high. And that's where IMSA comes in.
The American organization had been running the Daytona Prototype International (DPi) class for a while by the time the Hypercar announcement rolled around, and DPi's potential interest for manufacturers is hard to deny. Cost-capped, based on ACO-licensed LMP2 machinery, built by the four major LMP2 chassis parties (ORECA, Ligier, Multimatic and Dallara) and styled to resemble actual road cars as opposed to hybrid spaceships, the potential was clear.
And it worked, too. Cadillac (Dallara chassis), Mazda (Multimatic), Acura (ORECA) and Nissan (Ligier) were all present up until the end of the 2019 season. And while it too could not a escape a certain degree of stagnation and manufacturer departure, there was clear potential for a crossover of some sort.
It is hard to deny the visuals of a potential crossover would be very appealing. Running one car on both sides of the Atlantic, doing both the Rolex 24 at Daytona and 24 Hours of Le Mans brings an international appeal that is difficult deny. Furthermore, financially, it would make more sense to build one car for use in two championships instead of two separate cars to meet two separate sets of regulations.
And so, perhaps unsurprisingly, became the murmurings of descent in Hypercar's ranks. Major manufacturers spoke out in favor of a Hypercar-DPi crossover, putting the pressure on both camps to find a solution. Eventually, they did, with last week's press conference as a result.
While the initial news is undeniably good, there is still a long way to go. What has been currently unveiled is in many ways merely a proposal. Further technical details will be unveiled at the 12 Hours of Sebring in Florida next month, where more will become clear.
There are still a great many questions to be answered, but it is obvious that there is tremendous potential here. But more importantly, this is what international endurance racing needs. While the racing itself is arguably better than ever, both IMSA and the WEC have had to deal with a decline in manufacturers over the years.
The interest from those same manufacturers in the potential convergence is not to be taken lightly, and if done well, we might very well be about to enter a new Golden Era for international sportscar racing with manufacturers from all over the world competing on the greatest racetracks in both North America and Europe.
The ACO and IMSA have now set the stage and grabbed the spotlight. It's up to them to do something with it.