There's no Formula 1 race on Easter Day 2020 – nor was there meant to be – but Motorsport Week delves into the archives to reflect on some past Easter crackers.
1989 Brazilian Grand Prix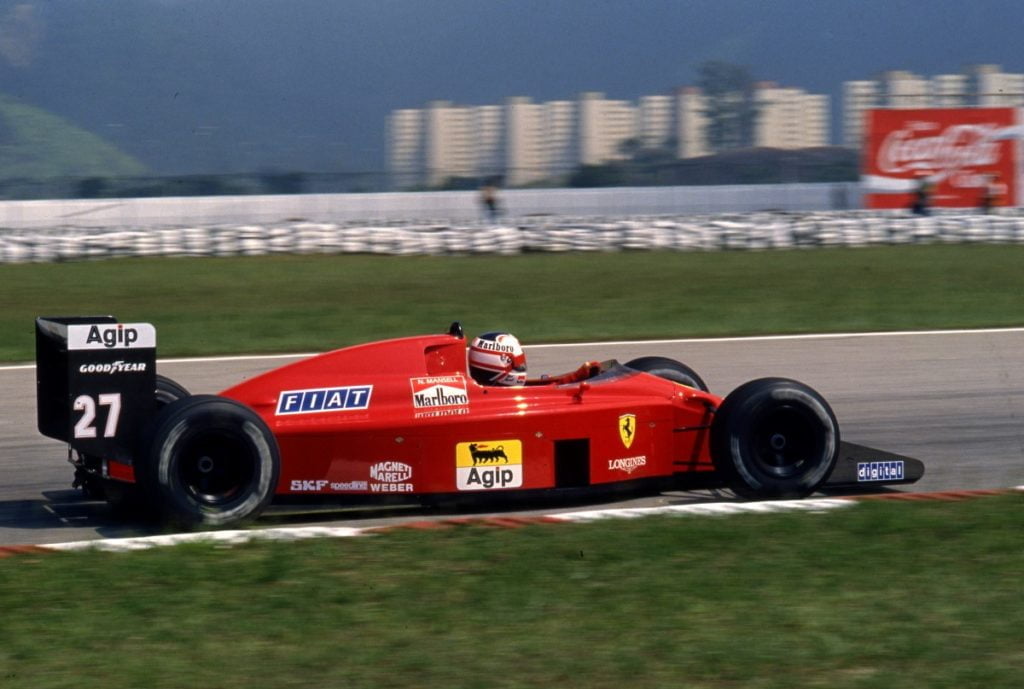 Formula 1 travelled to the Jacarepagua circuit in Rio de Janeiro for the opening round of the 1989 season and it delivered a surprise result. Defending champion and home favourite Ayrton Senna's hopes dissipated after a clutch-induced slow getaway and first-lap collision with Ferrari's Gerhard Berger. Williams' hopes ended when mechanical gremlins halted both Thierry Boutsen and Riccardo Patrese, clearing the path for Nigel Mansell to famously triumph on his Ferrari debut – before promptly cutting his hands on the race winner's trophy. It proved to be Formula 1's last hurrah at the circuit as the grand prix returned to Interlagos for 1990, while the venue itself was demolished for the 2016 Summer Olympics.
1993 European Grand Prix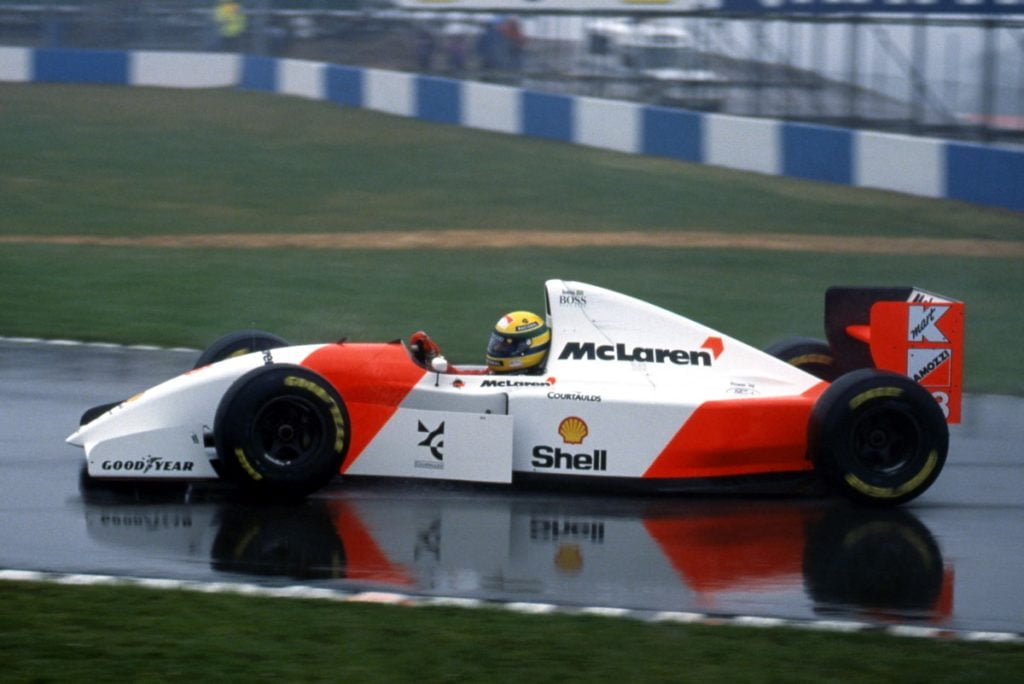 Donington Park's sole Formula 1 race has gone down in history as one of the all-time classics, largely thanks to the exploits of Ayrton Senna in the opening moments of the grand prix. Senna, having lost a spot from fourth on the grid, passed Michael Schumacher, Karl Wendlinger, Damon Hill and Alain Prost on the first lap in wet conditions. A problem threatened to derail Senna but correct tyre calls, and mistakes by the Williams pair, gave the McLaren drive an unassailable advantage. Senna crossed the line 83 seconds clear of Hill, who was the only other racer to greet the chequered flag on the lead lap.
2000 British Grand Prix
Silverstone moved to April for 2000 and after a build-up disrupted by inclement weather race day dawned dry. In an initially close race up front it was David Coulthard who claimed victory on home soil, leading team-mate Mika Hakkinen for a McLaren 1-2, having passed polesitter Rubens Barrichello around the outside of Stowe. A hydraulics issue spat Barrichello into a spin shortly afterwards while Ferrari's day was salvaged by Michael Schumacher, who recovered to join the McLaren drivers on the podium having dropped as low as eighth at the start. Jenson Button provided a glimmer of hope for Britain's motorsport future as he took a strong fifth in only his fourth race start.
2010 Malaysian Grand Prix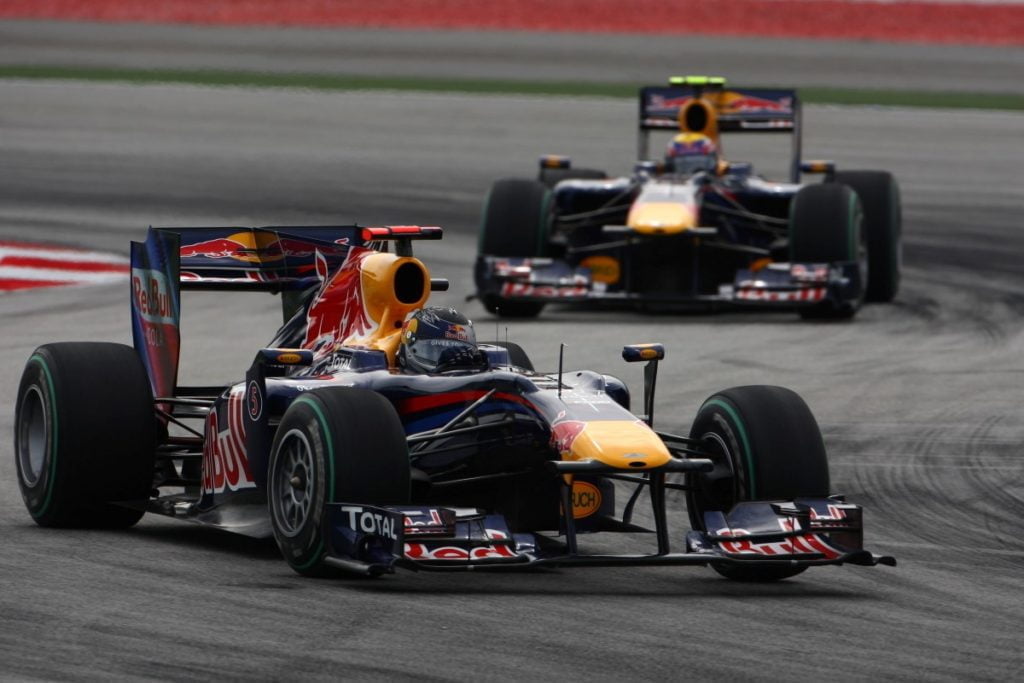 Up front this was not a particular classic as Red Bull romped to a comfortable 1-2 finish, with Sebastian Vettel resurrecting his title challenge after problems derailed likely victories in the opening two rounds. But Red Bull's rivals provided the excitement as they charged through the pack after misjudging weather conditions in Q1. Lewis Hamilton took sixth from 20th, Felipe Massa seventh from 21st, Jenson Button eighth from 17th, while Fernando Alonso charged into the points from 19th until a late engine failure halted his progress. And in third Nico Rosberg took Mercedes' first podium since the 1950s…
2017 Bahrain Grand Prix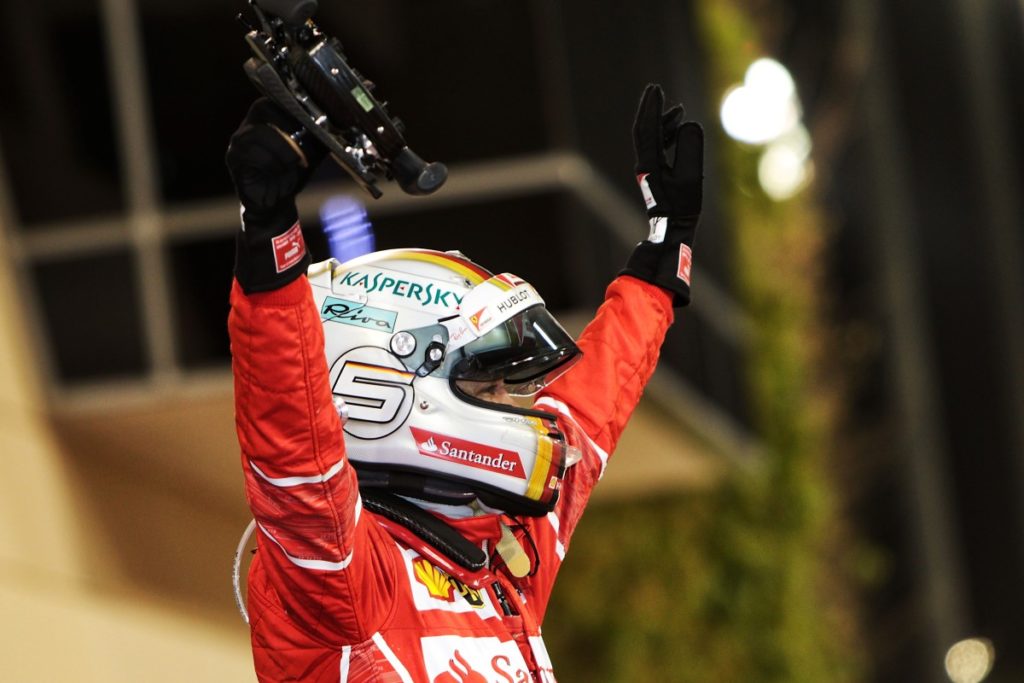 It was 1-1 between Mercedes and Ferrari after the opening two rounds of 2017, with the Scuderia revitalised under revised aerodynamic regulations. Mercedes threatened to take a stranglehold on proceedings as Valtteri Bottas grabbed pole position – his first in Formula 1 – with Lewis Hamilton second on the grid. But Sebastian Vettel soon put a stamp on the race as he split the Mercedes drivers into Turn 1 and usurped a rear-limited Bottas through the opening pit stop phase, which was segmented by a Safety Car period for a clash involving Lance Stroll and Carlos Sainz. Vettel expertly defended his newly-earned lead against Bottas at the restart and from there romped to a second win in three events, while Hamilton also dispatched the Finn.